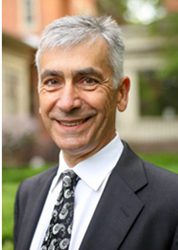 Rochester, New York (PRWEB) December 04, 2014
Dr. William Koenig, a respected board certified plastic surgeon specializing in breast and body procedures, is the first plastic surgeon in upstate New York to offer a new therapy that will dramatically help patients reduce scars recovering from surgical procedures.
The new therapy is called embrace™ Advanced Scar Therapy, which is the first product ever designed to remove tension from a patient's incision so less scar tissue forms. As a result, the appearance of surgical scars is significantly reduced. The technology is designed to use with new scars only.
"It is scientifically tested and has proven to have better results than other scar therapy products currently available," said Dr. Koenig.
Dr. Koenig explained embrace™ is administered two weeks following a surgical procedure and is reapplied for at least eight weeks. Furthermore, the application of embrace™ is so easy that patients can change it on their own at home without having to see the surgeon.
Dr. Koenig is board certified by the American Society of Plastic Surgeons and boasts over 22 years of experience. He partnered with the Quatela Center for Plastic Surgery in 2003 where he specializes in various body sculpting procedures, breast augmentation, liposuction, tummy tucks and body lifts following weight loss.
He is a graduate of Northwestern University and worked at the Guthrie Clinic in Sayre, Pennsylvania prior to joining the Quatela Center for Plastic Surgery. Over the past 10 years alone, Dr. Koenig has performed over 1,450 breast augmentations, and recently presented his findings in a report called "Primary Breast Augmentation: A Single Surgeon Experience with Nearly 1000 Cases." The report focused on Dr. Koenig's low complication rates in his breast augmentation procedures as compared to national averages.
Dr. Koenig is an award winning plastic surgeon. In 2012, he was honored by Patients' Choice with a Compassionate Doctor Certification, which is only given to a few physicians. He received this award for his superior bedside manner and personalized treatment plans. Most recently, he was awarded a Vitals Patients' Choice Award, which is bestowed to physicians for near perfect patient feedback rankings on the Vitals website. Only 5 percent of physicians in the nation received this honor in 2014.
For more information about Dr. Koenig, the Quatela Center for Plastic Surgery, and to see photo galleries displaying the success of embrace™ Advanced Scar Therapy, please visit http://www.quatela.com.