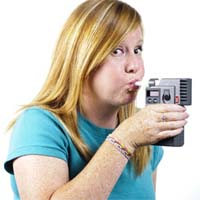 In mouse xenograft models, nintedanib markedly inhibited tumor growth...
Raleigh, NC (PRWEB) December 04, 2014
Several U.S. research centers are recruiting mesothelioma patients for a Phase II clinical trial of the drug nintedanib, which was recently approved for the treatment for idiopathic pulmonary fibrosis (IPF). Click here to read the full story on the Surviving Mesothelioma website.
Nintedanib is FDA-approved to treat IPF, a lung-scarring condition similar to the asbestos-linked illness asbestosis, but has also shown promise as an anti-cancer drug.
"In mouse xenograft models, nintedanib markedly inhibited tumor growth of human renal cell carcinoma, colorectal cancer, ovarian cancer, NSCLC, and prostate carcinoma," writes Paul McCormack in a recent article on nintedanib in the journal Drugs.
According to the ClinicalTrials.gov website, nintedanib will be tested in U.S. mesothelioma patients in San Francisco, Pittsburgh, and Cleveland.
"Because there are so few viable treatment options for patients with mesothelioma, in some cases, clinical trials of promising drugs like nintedanib are an important option to consider," says Alex Strauss, Managing Editor of Surviving Mesothelioma.
For more on the approval of nintedanib and the active clinical trial, see Newly Approved Drug for Asbestosis-like Condition Now Being Tested for Mesothelioma now available on the Surviving Mesothelioma website.
Source:
McCormack, Paul, "Nintedanib: Frist Global Approval", November 28, 2014, Drugs, Epub ahead of print, http://www.ncbi.nlm.nih.gov/pubmed/25430078
For nearly ten years, Surviving Mesothelioma has brought readers the most important and ground-breaking news on the causes, diagnosis and treatment of mesothelioma. All Surviving Mesothelioma news is gathered and reported directly from the peer-reviewed medical literature. Written for patients and their loved ones, Surviving Mesothelioma news helps families make more informed decisions.