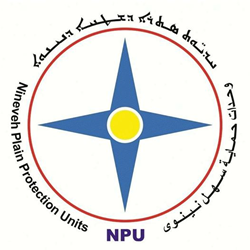 Rally. Secure. Restore
Los Angeles, California (PRWEB) December 04, 2014
The American Mesopotamian Organization announces that in response to the ongoing attacks from ISIS, it will be coordinating, with the Assyrian Democratic Movement, the formation and training of an Iraq based military force called the Nineveh Plain Protection Units (NPU).
The mission of the NPU will be first to protect the remaining Assyrian lands from further attacks by ISIS, and then to participate in the necessary military campaigns to liberate the Assyrian homeland of the Nineveh Plain from these notorious terrorists.
Located in North Western Iraq, the Nineveh Plain has been the traditional homeland of the Assyrian people for thousands of years. One of ISIS' stated goals is the ethnic cleansing of all religious peoples, especially the Christian Assyrians, from Iraq.
As a means of protection for themselves and other ethno-religious peoples under attack from ISIS, the Assyrian Democratic Movement is now actively recruiting and training young Assyrian volunteers for service in the Nineveh Plain Protection Units, readying them for combat with ISIS.
As the Nineveh Plain Protection Units grow in strength and size, they will become part of the official security forces of the proposed province, ensuring protection for the lands, homes and lives of Iraq's minority populations.
See http://www.restoreninevehnow.org for a detailed transcript of the Assyrian Democratic Movement's announcement of the creation of the Nineveh Plain Protection Units.
The American Mesopotamian Organization is the leading the efforts in North America to raise the needed awareness and cooperation among various groups for the support and growth of the NPU. The American Mesopotamian Organization is also calling on the global community, especially on the diaspora Assyrians, to rally behind and support the necessary costs incurred for the expansion of the Nineveh Plain Protection Units.
Based in Santa Clarita, California, the American Mesopotamian Organization (AMO) is a Grassroots/Political Organization founded to influence and guide US policy on matters of interest to the Assyrian American community.