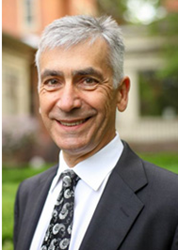 Rochester, New York (PRWEB) December 17, 2014
Dr. William Koenig, one of upstate New York's top board certified plastic surgeons, has been honored as a 2014 recipient of a Vitals Patients' Choice Award. This award is given to a limited number of physicians in the country based upon their patients' feedback.
Of the 870,000 active doctors in the nation, only 5 percent received this award by their patients in 2014. The Vitals Patients' Choice Award is bestowed to physicians from all facets of the medical industry that exhibit excellence in their patient care.
To earn this award, physicians like Dr. Koenig must earn superior ratings and reviews on the Vitals.com website, which is a site dedicated to helping patients make informed decisions through physician reviews. While physicians generally receive positive feedback from their patients, only physicians like Dr. Koenig, with near perfect scores, have been presented this honor.
One of the many reasons Dr. Koenig was honored with this award was for his excellent bedside manner. For each patient, Dr. Koenig develops a personalized treatment plan that is based solely on their goals. His meticulous nature has earned him a strong reputation among patients, as it has afforded him the ability to achieve successful outcomes in his patients.
Board certified by the American Society of Plastic Surgeons, Dr. Koenig has been a partner of the Quatela Center for Plastic Surgery in Rochester since 2003 where he specializes in body and breast procedures. Dr. Koenig has over 22 years of experience with such procedures as breast augmentation, body lifts, liposuction, tummy tucks, and various other body sculpting techniques.
A graduate of Northwestern University, Dr. Koenig has earned an international reputation having amassed an impressive list of accomplishments including being a featured presenter at international and national conferences. He has also been featured in numerous publications, scientific exhibits and book chapters. Additionally, Dr. Koenig has been recognized for his humanitarian efforts as he travels with Operation Hope performing surgery to correct cleft lips/palates in children from various Central and South American countries.
Over the past 10 years at the Quatela Center for Plastic Surgery, Dr. Koenig has performed over 1,450 breast augmentation surgeries. He detailed many of these procedures in a report called "Primary Breast Augmentation: A Single Surgeon Experience with Nearly 1,000 Cases." He presented the report at Boston's Northeastern Society of Plastic Surgery.
In addition to his Vitals Patients' Choice Award, Dr. Koenig boasts an impressive list of awards including a Compassionate Doctor Certification in 2012. More information is available about the Quatela Center for Plastic Surgery and Dr. Koenig at http://www.quatela.com or call 585-244-1000.