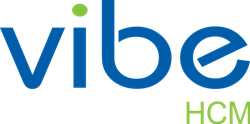 companies that have embedded communication, collaboration and social solutions at the core of an employee's day-to-day work are able to boost their strategic performance
Saskatoon, SK (PRWEB) December 03, 2014
cfactor Works Inc. (cfactor), developer of the socially infused Vibe HCM suite, invites you to join an insightful webinar, HR Tech leading transformative change in Collaboration, Communication & Social Processes to Drive Employee Engagement, on December 17th, 2014, at 11:00 PT / 2:00 ET
This live online event will be led by industry experts Gary Givan and Jon Brower from cfactor, to introduce Vibe HCM's varied social components as well as reveal how implementing successful communication and social processes can improve employee engagement within an organization.
"Often, social HR technologies are deployed in stand-alone sites, causing them to become another siloed "to do" for employees. As a result, any gains from the use of a newly deployed technology do not reach their full potential," noted Gary. "In our experience, companies that have embedded communication, collaboration and social solutions at the core of an employee's day-to-day work are able to boost their strategic performance. This is naturally achieved because they have evolved their work processes to support a more connected, engaged and productive workforce."
Gary and Jon will provide real-world examples from companies that have successfully implemented Vibe HCM's social components as well as provide insights into:

Learning how to leverage Vibe HCM to reach the entire organization, while unifying your brand and messaging with engaging media;
Discovering how to transform HR communications to become the hub of the enterprise where ideas are exchanged, products are launched and successes are celebrated; and
Seeing how a social workforce platform can be integrated into your employees day-to-day processes, making them more efficient and productive.
For more information and to register, visit here
About cfactor Works
cfactor's Vibe HCM delivers a personalized, interactive HRMS, talent management and employee collaboration suite. Unlike typical HR systems, Vibe HCM is a dynamic hub of employee-focused processes, communications, connections and collaboration – driving efficiency while fostering engagement. As its name implies, Vibe HCM delivers personalized, highly branded experiences tailored to our customer's culture, unique story.
To learn more about how more than 1000 organizations "got the Vibe" in their workplaces, visit http://www.cfactorworks.com