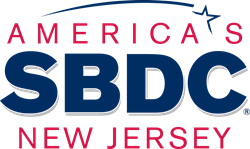 This event is all about recognizing our network's small business clients' business leadership and growth.
Newark, NJ (PRWEB) December 02, 2014
A celebratory tradition of the New Jersey Small Business Development Centers network is to honor its small business clients who have achieved strong growth and are passionate about what they do at The Annual Small Business Growth Success Awards luncheon to be held from 11:30 a.m. to 2:30 p.m. Dec. 5 at the Forsgate Country Club, Monroe Township.PNC Bank and PSE&G are the primary financial sponsors of the event.
"This event is important because it brings all of us together to hear very special success stories about our small business clients around the state. They took a dream in the business world and made it happen with the expert guidance of our key management consultants of America's SBDC New Jersey. Our financial sponsors help assist our small business assistance activities," said Brenda Hopper, NJSBDC CEO/State Director.
"This event is all about recognizing our network's small business clients' business leadership and growth," Hopper continued.
This year's 13 award recipients represent broad sectors including, a company that is a leading manufacturer of pre-fabricated steel and joists in the Northeast; a tech company that has developed an app that has been downloaded 4 million times; a tech company that leverages High Performance computing and "big data;" a company that sells cooking tools and ingredients; a health food store; a cleaning company; an ecofriendly classic auto body repair shop; a woman's clothing boutique; a limo service; a real estate services company; a company that specializes in asbestos and mold remediation, a tech company that provides off site backup and a promotional products firm.
"These client success stories only come to fruition due to client perseverance, assistance by our network experts, funding from the national program through Congress and financial support enacted by the State Legislature and administration each budget cycle as well as the financial support we receive through diverse private and public sector partners," said Deborah Smarth, NJSBDC COO/Associate State Director.
"Our recognition of state legislators who have helped us maintain state funding and potentially increase the state's investment is another key aspect of our annual event. We are glad to recognize our 2014 business advocates since their support is necessary to a growing small business assistance program that generates jobs," Smarth continued.
Recipients of the NJSBDC Network 2014 Legislative "Business Advocate" Awards are Assemblyman Anthony M. Bucco (parts of Morris, Somerset counties); Assemblyman Ronald S. Dancer (parts of Burlington, Monmouth, Ocean counties); Senator Sandra B. Cunningham (part of Hudson County) and Senator Linda R. Greenstein (parts of Middlesex and Mercer counties).
"I'm always proud to work on behalf of the NJSBDC because small businesses are the engine of our economy," Assemblyman Bucco said. "I believe that every dollar invested in the growth of small businesses in this state is returned to us many times over." Senator Cunningham indicated that "Through the ongoing commitment and work of NJSBDC, many of our small businesses are not just surviving, but thriving through very tough economic times."
Assemblyman Dancer credited the NJSBDC and added "We must invest in our business community, leading the way to more jobs and a better economy."
"The work done by the New Jersey Small Business Development Centers in fostering a welcoming environment for small business really is crucial to our state's overall economic health," Senator Greenstein underscored.
Certain members of the media are being acknowledged for "Truth in Media" reporting for their coverage of the SBDC program's mission and its funding plight at important junctures in the life of the SBDC network. They include: Keith Ryzewicz, Editorial Page Editor of the Courier News, Home News Tribune and Daily Record; Kevin McArdle, State House Correspondent for Townsquare Media, New Jersey 101.5 radio; and Kevin Post, Business Editor of The Press of Atlantic City.
The 13 Success Awards Winners are:

Tap Factory, LLC (Taseen Peterson, Mark Petersen, Cameron Smith) – A client of the SBDC network E-Business Program. A boutique app developer, the company has developed an application named Notefu.ly which has been downloaded more than 4 million times and ranked as high as the top three in the entire Apple App Store; located in Newark.
Optimal Solutions, Inc. (Vijay Hanagandi, Ph.D., CEO) – A client of the SBDC network Technology Commercialization Program. Delivers customized software applications that model, optimize and simulate industrial processes including manufacturing, supply chains, research and development projects to help companies optimize efficiencies and increase profitability; located in Lyndhurst.
Glazer Promos, LLC (Trish Glazer, President/Owner) – A client of SBDC at Bergen Community College. A full service promotional products source where creativity, personal attention and value come together. The mission is to translate the needs of the company's clients into products that give them voice to their message in a customized approach; located in Mahwah.
Shore Cake Supply, LLC (Jennifer K. Welter) – A client of the SBDC at Brookdale Community College. Sells cooking tools and ingredients in addition to cake, cupcake, cookie and an array of candy making and decorating supplies; located in Ocean.
Advanced Built Structures, Inc. (Deidre McCarthy) – A client of the SBDC at New Jersey City University. Employs between 45 and 75 workers (depending on contracts) and has positioned itself as a leading manufacturer of pre-fabricated steel walls and joists in the Northeast; located in Jersey City.
Technical Integration Services, LLC (Shawn and Brian McDonough) – A client of SBDC of Northwest Jersey. Has expanded its client base to include small businesses providing them with the same high-quality, cost effective data center solutions and services that it has provided to medium and large size companies; located in Fairfield.
Healthy Balance (Jane Bowers) – A client of SBDC at Raritan Valley Community College. Specializes in gluten-free foods, herbs, and a vast inventory of supplements that support a "healthy balance;" located in Lebanon.
Pilani's Woman's Boutique Stores (Bharat and Pallavi Aggarwal) – A client of SBDC at Richard Stockton College. A woman's boutique offering imported designs, unique clothing, handmade accessories, gifts and more, striving to produce the perfect mix of clothing, accessories and gifts; located in Atlantic City.
Shade Environmental, LLC (Diana and William Lynch) – A client of the SBDC at Rutgers-Camden. A highly regarded firm by their peers, they specialize in asbestos and mold remediation and mechanical insulation services and employ from 20 to 25 employees; located in Maple Shade.
The Mavins Group, LLC. (Susan Devaney, CEO) – A client of the SBDC at Rutgers-Newark. A move management company that focuses on serving seniors and provides concierge-style services, frequently related to lifestyle transitions that employs 17, full and part-time; located in Westfield.
A. Harrington Limousine Service, Inc. (Jonathan Wilner, President/CEO) – A client of SBDC at Rutgers-New Brunswick. Owned for three generations, the Limousine Service offers luxury service and innovative ideas to maintain and exceed client satisfaction; located in Edison.
AJ Cleanness Corporation (Alvaro Lopez) – A client of SBDC at the College of New Jersey. Provides cleaning services for gymnasiums, pharmaceutical companies, general office buildings, restaurants, hotels, events, car dealerships. Government facilities and more; located in Princeton.
Mario's Classic Auto Body (Mario Tommolillo) – A client of SBDC at William Paterson University. A successful auto body repair company in business for more than 20 years that stresses being eco-friendly; located in Paterson.
The NJSBDC network consists of 12 centers statewide. In 2013, experts counseled more than 5,000 small businesses and entrepreneurs, sponsored almost a thousand training sessions statewide and helped retain and create more than 16,000 jobs through its small business clients.
About America's SBDC New Jersey (NJSBDC)
The New Jersey Small Business Development Centers network provides comprehensive services and programs for small business in New Jersey, helping businesses expand their operations, manage their growth, or start new ventures. Expert staff and practicing business consultants help small business owners and entrepreneurs to develop business plans, find financing, identify new markets, find procurement and international trade opportunities, commercialize technology and develop an E-commerce presence. This non-profit network, a federal-state-educational partnership, leverages funding from the Small Business Administration (SBA), the N.J. Business Action Center, the educational institutions that host the 12 centers as well as other private sponsorships and additional grants. The NJSBDC Headquarters, located at the Rutgers Business School in Newark, NJ, oversees the network which is an accredited member of America's SBDC. More than 1,000 centers and satellite offices serve small businesses across the country. SBDCs across the nation provide comprehensive services to more than a million entrepreneurs and small business owners. Visit http://www.njsbdc.com.