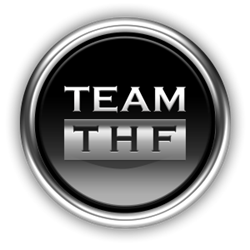 It was a like a wave of energy hit the department; people were feeling better, making them happier, which completely improved our work environment.
Salt Lake City, Utah (PRWEB) December 02, 2014
Team THF has teamed up with the Unified Police Department (UPD) of Greater Salt Lake and the Salt Lake County Sheriff's Office, volunteering their time to provide educational classes and resources to improve the overall health and fitness of those who serve and protect our communities. The goals of the program are threefold: first, to improve quality of life by increased health and fitness; second, to provide a resource for stress management to extend life expectancy of law enforcement officers; and third, to decrease on-the-job vulnerability, in turn strengthening the communities in which they serve.
"As a former Lieutenant for the Unified Police Department of Greater Salt Lake, and a client of THF, I know personally the effects that this program has on an individual," said Jason Johnson, 24-year veteran of law enforcement, and now Team Manager for Team THF. "I recognized the opportunity for THF to have an impact on individuals, the department, and the community. My ultimate goal would be to have this program implemented as ongoing training for law enforcement throughout the country, just as tactical training is."
Average fitness levels of officers are below normal; they're now less fit than half of all U.S. citizens despite the fact that the physical demands of the job require a higher level of fitness than most other jobs. This lack of fitness leaves officers prone to on-duty injuries, increases exposure to liability, and increases the odds of assault on officers during routine job functions. The THF program focuses on lifestyle changes, both dietary and physical, to create sustainable results for officers. This leads to increased on-the-job performance and overall satisfaction.
"The response to the fitness and nutrition classes provided by Team THF was pretty remarkable. The noticeable success of those following the program gained attention from the rest, including our civilian staff," said Shane Hudson, Deputy Chief of the Unified Police Department of the Greater Salt Lake. "People started implementing the practices that were taught by THF. It was a like a wave of energy hit the department; people were feeling better, making them happier, which completely improved our work environment."
By providing much needed educational and consultative services, the Team THF program is changing the dynamic of health within law enforcement.
About Team THF
Team THF is a team of nutrition and exercise consultants that provides detailed, high-quality professional guidelines for those interested in weight loss, fat loss, muscle-gain, firming, toning and sports specific goals. Team THF has developed a proven lifestyle fitness program that is fully customizable and serves as a road map for reaching personal health and fitness goals.