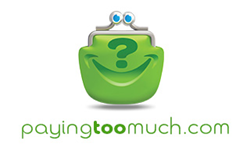 (PRWEB UK) 3 December 2014
PayingTooMuch.com calls for all annuity payments in retirement to be tax-free:

Joint-life annuities now more attractive
Real issue facing UK is encouraging sound financial planning amidst new pension freedoms
Call for all annuity payments in retirement to be tax-free
Commenting on the annuity changes in today's (Wednesday 3rd December) Autumn Statement, Mike Ward, MD of consumer price comparison website, PayingTooMuch.com, said the decision to abolish tax on annuity payments when a spouse dies before the age of 75 would make joint-life annuities more favorable. However, he said the real issue now facing the country is ensuring sound financial planning amongst pension savers who now have to get to grips with their new pensions freedoms.
He said: "Currently, a surviving partner with a joint life annuity is required to pay tax on the income payments they receive from the annuity after a spouse dies, which can be anything from half to a third of the original income. But the chancellor's announcement means those payments will be tax free in the future when a spouse dies before the age of 75. However if a member dies after age 75, the remaining pension is taxed at the beneficiary's marginal rate of income tax or 45% if taken as a lump sum.
"While this is a welcomed step forward, the chancellor should have made all annuity payments in retirement tax-free.
"Now though, our real concern should be the impact of the vast changes we're seeing in pension legislation which are creating an abundance of new options at retirement. Currently, there is a free guidance guarantee of only 30 minutes to pension savers with a Citizens Advice employee that hasn't got any professional qualifications. With this as the current offering, how can we be sure that people won't just fritter their savings away and end up having a worse standard of living and claiming state benefits? Pension savers need more support and more income certainty if they are to be able to have a retirement without poverty."
Further comments and interviews available on request.
NOTES TO EDITORS:
About PayingTooMuch.com: PayingTooMuch.com is a leading price comparison website providing customers with the widest range of insurance products and unrivalled customer support. The company mission is to be the best, most up-to-date and unbiased price comparison website in the UK and internationally, helping people keep their personal finance bills down. To find out more visit http://www.PayingTooMuch.com.
Media Information:
Press contact: Sharon Flaherty - sharon(at)brandcontent(dot)co(dot)uk - 07951 327 364