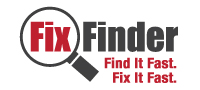 "We are addressing an under-served niche in the local services marketplace."
Dallas, Texas (PRWEB) December 04, 2014
Over 600,000 Americans search Google each month to find a place to fix their broken iPhone, iPad or other mobile device. That's not so surprising given the fact that, according to Pew Research, 58% of all American adults now carry these delicate smart phones made of glass that easily crack when dropped. Mobile device repair is a fast growing business and is hyper local. Consumers want instant gratification when their cell phone or tablet breaks and are not willing to ship off their device for repair to wait days to have it fixed – so they turn to local search.
When searching online for a mobile device repair company, consumers are presented with a few local sources, maybe some Yellow Page links and probably a few Yelp reviews. Consumers still have to sift through each site and contact each repair company to get price quotes, set up repairs, and they may not have found the closest repair sources in their search. Finding the best local mobile device repair company with good quality at a reasonable price is a frustrating task in such a fragmented market.
A new start up has an innovative solution to this problem. FixFinder (http://www.fixfinder.com) of Dallas, Texas has developed a database of over 4,000 mobile device "Fixers" from around the country and allows consumers to search by their zip code to find the closest source for repair. "We are addressing an under-served niche in the local services marketplace," says Thomas Peck, President and Founder of FixFinder.com. "We are offering consumers open access to an online marketplace to find reliable, local sources for mobile device repairs as well as present them with buy offers on their used or broken device."
Consumers select the search radius from their zip code and may then contact all local Fixers directly and anonymously or may choose to send one email to all Fixers to obtain a repair quote on their broken cell phone, tablet or MP3 player. If they find a Fixer they like, they can set up a repair through FixFinder – in the Fixer's store or on-site at a designated location. Consumers can also download coupons directly from Fixers to use on their first repair and post and read reviews on local Fixers.
Sometimes repair is not always the best option. Many consumers would like to upgrade to the newest smart phone but don't know where to sell their used or broken phone or tablet. FixFinder offers consumers a way to find and compare prices from local or national buyers for their used or broken device. Consumers sell directly to the buyer so they are guaranteed the best price because there are no middleman markups. Buy prices are also presented simultaneously in repair search results so a consumer can make an intelligent decision to repair or sell.
As FixFinder addresses the needs of local mobile device repairs, it has plans to expand its marketplace into other under-served local repair markets to help consumers find Fixers for computer repair, printer repair, windshield repair, appliance repair and window repair.
About FixFinder: FixFinder is privately held and based in Dallas, Texas and was started in 2014. For more information, please contact FixFinder at info(at)fixfinder(dot)com or 817-484-0213.