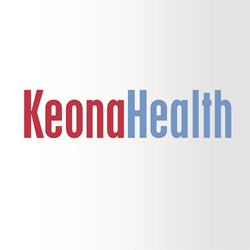 Systematic, evidence-based methods of guiding and documenting telephone communication using Keona's system has the potential to improve patient outcomes and provider and staff satisfaction.
Chapel Hill, NC (PRWEB) December 03, 2014
Keona Health, a healthcare software company focused on streamlining medical triage, has received a Small Business Technology Transfer (STTR) Phase 1 grant from the National Institutes of Health. One of only 15% of applicants to receive such funding, Keona Health will oversee development of geriatric specific protocols to guide receptionists in medical practices and triage centers. Innovative features of this project include targeting the growing geriatric market; rapid, consistent data collection; evidence-based guidance for staff; integration with electronic health records; improved documentation of every telephone contact; and the potential to increase efficiency and reduce cost.
"I am confident these protocols will significantly improve patient access to the appropriate level and type of care and boost our practice's ability to function efficiently and effectively – an important outcome in a day and age when many primary care practices are struggling to stay afloat financially," said Dr. Alan Kronhaus, Co-Founder and CEO, Doctors Making Housecalls, a partner in the project. "Our practice is proud to be a key player in this important initiative to improve communication between caregivers and medical practices."
A key role of health care is management of new or worsening medical symptoms among older persons. According to the National Ambulatory Medical Care Survey, in 2010 persons aged 65 and older made 26,800,000 office visits for new medical problems and 9,800,000 visits for flare-up of a chronic problem. These 36 million annual visits often first present as telephone calls, with U.S. medical practices reporting up to 200 calls per provider per day. Geriatric-related calls will mushroom with population aging, and improved methods for front-line office staff are sorely needed.
The protocols will be developed in partnership with the Cecil G. Sheps Center for Health Services Research at the University of North Carolina at Chapel Hill (UNC-CH). Philip D Sloane, a Professor at UNC and co-director of the Program on Aging, Disability, and Long-term Care at UNC's Cecil G. Sheps Center for Health Services Research will leading the geriatric protocol development.
"Keona Health's software tools are innovative, as well as sorely missing in the medical community" said Dr. Philip Sloane. "Systematic, evidence-based methods of guiding and documenting telephone communication using Keona's system has the potential to improve patient outcomes and provider and staff satisfaction."
This research will be supported by STTR grant number R41NR015200 from the National Institute of Nursing Research.
About Keona Health
Keona Health helps healthcare professionals communicate with their patients while relieving the telephone burden. Keona is dedicated to give patients access anytime and anywhere with the trust and convenience they deserve, making care more personal, accurate, and easy. For more information, see http://www.keonahealth.com and Twitter.
About Doctors Making Housecalls
Doctors Making Housecalls is a medical group practice of 52 clinicians making more than 75,000 home visits a year in private residences, retirement communities, apartment buildings and independent and assisted facilities in the Triangle, Triad and Charlotte regions of North Carolina, and now also serving the Pinehurst/Southern Pines area, Eastern NC along the I-95 Corridor out to Greenville, and the Mountain Area west of Charlotte to Hendersonville.
About the Cecil G. Sheps Center for Health Services Research at UNC-CH
The Cecil G Sheps Center seeks to improve the health of individuals, families, and populations by understanding the problems, issues and alternatives in the design and delivery of health care services. This is accomplished through an interdisciplinary program of research, consultation, technical assistance and training that focuses on timely and policy-relevant questions concerning the accessibility, adequacy, organization, cost and effectiveness of health care services and the dissemination of this information to policy makers and the general public.
About the STTR/SBIR Program
Small Business Technology Transfer (STTR) is another program that expands funding opportunities in the federal innovation research and development (R&D) arena. Central to the program is expansion of the public/private sector partnership to include the joint venture opportunities for small businesses and nonprofit research institutions. The unique feature of the STTR program is the requirement for the small business to formally collaborate with a research institution in Phase I and Phase II. The mission of the STTR program is to support scientific excellence and technological innovation through the investment of Federal research funds in critical American priorities to build a strong national economy.
Media Contact: Elish Melchiade
Keona Health
Elish(at)keonahealth(dot)com
919-426-1356