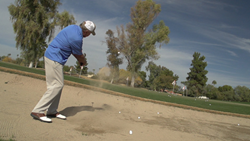 Approximately 70 percent of all scoring is done within 100 yards of the hole
(PRWEB) December 15, 2014
One of the best ways to play more like the pros is to choose clubs that fit the players game and swing. The pros have a bag full of irons but that does not mean the majority have to. There are many good golfers out there that have a bag full of hybrid clubs including wedges like the Black Magic's best golf wedge that was designed to produce any shot a standard wedge can along with giving you the peace of mind of never shanking a wedge shot again and reducing chunking greatly. Black Magic Golf's wedges are available in 5 different lofts that will cover all types of short game shots.
Approximately 70 percent of all scoring is done within 100 yards of the hole, and that means golfer's need a few good wedges and a putter. A pitching wedge is the basic wedge that every player usually has. This is used for shots approximately 125 yards and in depending on your swing speed. The gap wedge is fairly new and is left out of many sets due to its late introduction. These are mainly used to fill the gap in the loft that arises between the pitching and sand wedges.
The sand wedge usually has a loft between 55 and 59 degrees and provides the golfer a club to get his/her out of sand or thick rough. This is a wedge that every golfer should have in their bag because of how useful and versatile it is. The lob wedge is a kind of wedge that normally doesn't come in a pre-packaged set, but you can find it at any golf retailer. A lob wedge is mainly used to make high short shots that the golfer wants to stop fast. Because of the many short shots that a golfer will have in a round of golf it is important that they find the best golf wedge that works for them.
When shopping for a great golf wedge to add to the golfer's collection, one should space out the wedges by a loft of around 4 degrees. This will give a great yardage variation on full shots without duplicating the job of certain wedges. Finding the right wedge can give the confidence to improve the golfer's techniques with short game shots so that the golfer will be able to shoot lower scores.
ABOUT:
Black Magic Golf invented a hybrid wedge known as the HWedge. It has a patented face forward design that Conforms to USGA Rules. The large sweet spot helps to assist with off center shots. Black Magic Hybrid Wedges help golf enthusiasts find new precision with high, soft shots as they make their way onto the green. Black Magic Wedges come in 37⁰, 48⁰, 52⁰, 56⁰, 60⁰ Right Hand Lofts and 56⁰ Left Hand Loft.
CONTACT:
Brad Cochran, General Manager
Black Magic Golf, 10850 Dover Street, Suite 599, Westminster, CO 80020 or Call Toll Free 877-799-6099
http://www.blackmagicgolf.com