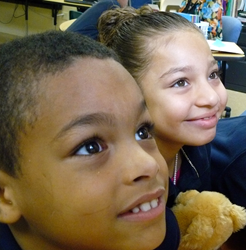 For the 1,006 Imagine South Lake students and the 230,000 Florida families who choose to partner with charter schools in educating their children, the long-term stability created by this ruling is important. – Diane Beatty, Executive Vice President
(PRWEB) December 02, 2014
Imagine Schools is pleased that the Circuit Court of the Second Judicial Circuit for Leon County, Florida has granted a Motion for Temporary Injunction (Leon County Case Number 2014-CA-002766) in favor of Imagine School at South Lake retaining its High-Performing status from the Florida Department of Education (FDOE). Further, Judge Reynolds of the Court has indicated a Motion for Summary Judgment in favor of the school will be issued unless the FDOE can produce additional legal arguments.
The lawsuit stems from a recent decision by FDOE to declassify the campus as a High-Performing Charter School based upon the FCAT score earned for the 2013-14 school year. Florida law specifically requires two "C" grades before the loss of the High-Performing designation. Currently, Imagine South Lake has earned only one "C" grade within the specified time period. While the campus is working hard to improve the state grade, the school did not believe the loss of its High-Performing status was legal or proper.
Loss of a High Performing Charter School status is a serious issue. Losing this status results in the loss of a 15-year charter contract. In the case of Imagine South Lake, the loss of its High-Performing designation would result in an immediate need to devote approximately 400 hours of time to the reapplication process with the Lake County School District. The school believes students are better served by focusing those hours on best practices that support classroom instruction, not to mention less work and administrative efforts on the part of Lake County School District.
Maintaining the school's High-Performing status also avoids an increase in administrative fees paid to Lake County School District. Maintaining a 15-year charter contract saves the school hundreds of thousands of dollars over the course of the charter, resulting in those resources going to classrooms and students rather than administrative fees.
"The ruling by the Court serves the best interests of the students, families, teachers, and the community," states Diane Beatty, Executive Vice President of Imagine Schools. "We are hopeful this ruling creates an opportunity to clarify how existing state law is applied to Imagine South Lake and all Florida charter schools. For the 1,006 Imagine South Lake students and the 230,000 Florida families who choose to partner with charter schools in educating their children, the long-term stability created by this ruling is important."
Imagine Schools is a national network of 67 public charter schools educating more than 36,000 students in 11 states and the District of Columbia. Imagine Schools partners with parents and guardians to educate their children, providing high quality schools that prepare students for lives of leadership, accomplishment, and exemplary character. Learn more at ImagineSchools.com.