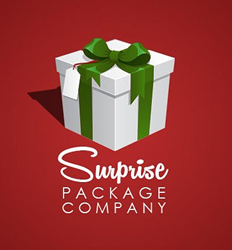 Teach generosity to children!
Pottstown, PA (PRWEB) December 02, 2014
Timothy D. Forester, CPA, CGMA with Beacon Tax Services division of The Life Financial Group is pleased to announce their support of the Surprise Package Company.
The Surprise Package Company is a way to teach generosity. Generosity is being unselfish, not always focusing on me but on others. For many it is not natural to think about the needs of others. This is a learned habit, trait, and skill.
As parents, we have the responsibility and the wonderful opportunity to train up our children in a better way. While our children are still under our roofs, we need to be proactive rather than reactive. We have the opportunity to teach them discernment and discretion as they look for the needs of others.
Please see the short video attached (https://vimeo.com/71993936) and visit http://www.SurprisePackageCompany.com for more information
To learn more about the Surprise Package Company, please contact Tim via email at TimForester(at)theLIFEgroup(dot)org or call
610-385-4500.
Media Contact
Timothy D. Forester
610-385-4500
TimForester(at)theLIFEgroup(dot)org