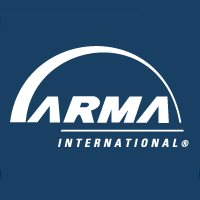 "With the updates provided by H.R. 1233, federal records managers will be able to develop policies for managing electronic messages that will eliminate confusion regarding which messages should be designated as records."
Overland Park, KS (PRWEB) December 02, 2014
ARMA International today issued the following statement after President Barack Obama signed into law H.R. 1233, the Presidential and Federal Records Act Amendments of 2014:
"ARMA International applauds President Obama and Congress for finding bipartisan solutions to the records management challenges of federal agencies. H.R. 1233 will create a discipline around the management of electronic messages, which is an important aspect of records management that challenges both public and private sector organizations.
"H.R. 1233 will create this discipline in two important ways. First, organizations must have mechanisms in place for enforcing policies with regard to electronic records, and for taking appropriate action against employees who violate those policies. By giving the National Archives and Records Administration (NARA) the authority to determine whether information is a record, H.R. 1233 will ensure those mechanisms are in place as NARA will have the ability to issue regulations governing how agencies preserve, maintain, and handle electronic communications.
"Second, electronic communications have evolved from an important communication tool to an essential component of business processes within and between organizations. While the government has been slow to recognize in statute and in regulation that the content of electronic messages may meet the criteria of official records, H.R. 1233 remedies that problem. It updates federal recordkeeping laws, which were focused on the physical characteristics of how a record is preserved rather than on the actual information that was being stored.
"With the updates provided by H.R. 1233, federal records managers will be able to develop policies for managing electronic messages that will eliminate confusion regarding which messages should be designated as records."
About ARMA International
ARMA International is a not-for-profit professional association and the authority on governing information as a strategic asset. Established in 1955, ARMA is comprised of over 27,000 professionals world-wide in the field of records and information management (RIM) and includes information managers, information governance professionals, archivists, corporate librarians, imaging specialists, legal professionals, IT managers, consultants, and educators. These dedicated professionals work in a wide variety of industries, including government, legal, education, healthcare, financial services, insurance, manufacturing, energy, retail, telecommunications, and many other industries in the United States, Canada, and more than 30 other countries around the globe.