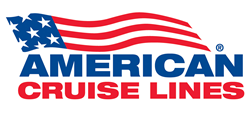 It is a continuous objective of ours to best equip [travel agents] with the tools they need to succeed. - Timothy Beebe, Vice President, American Cruise Lines
Guilford, CT (PRWEB) December 03, 2014
American Cruise Lines (http://www.americancruiselines.com) announced today the launch of its new travel agent portal, which offers a secure platform for agents to obtain information and marketing materials for educational and promotional needs. The new portal was created in response to the line's growing network of valued travel partners and features the following:

Login and Private Access – Private accessibility for agents
Training – In-depth virtual training through a selection of live webinars
Promotional/Marketing Tools –customizable PDFs, deck plans, maps, logos, etc.
Agent Benefits – Outline of partnership perks & earning potential (tiered commission structure)
Image Gallery – Extensive selection of images available for download (coming soon)
Agent Order Form – Agents can email for any materials, including brochures
FAM Program – Details on familiarization cruises
Travel Agent Liaison – Dedicated point-of-contact for agent inquiries
"We highly value our travel agent partners and aim to provide them with the best resources possible," said Susan Shultz, Director of Sales for American Cruise Lines. "Dedicated entirely to agents, the new portal allows them to both master and promote our products in a way that will maximize their selling ability."
"We recognize the significance of the travel agent role in this industry, as well as their contribution to the success of our business," added Timothy Beebe, Vice President of American Cruise Lines. "It is a continuous objective of ours to best equip them with the tools they need to succeed."
About American Cruise Lines
American Cruise Lines is the largest U.S. cruise company and operates the newest fleet of riverboats and small cruise ships on more than 35 itineraries around the country. The line is known for working closely with guests and travel agents before, during, and after a cruise to create a highly personalized cruise experience. Long established and deeply experienced in cruise travel, American Cruise Lines has most recently received world-wide recognition as the first line to revive paddlewheel river cruising in America. To learn more about American Cruise Lines, visit http://www.americancruiselines.com or call 800-814-6880. Find us on Facebook at http://www.facebook.com/americancruiselines or follow us on Twitter at http://www.twitter.com/american_cruise.