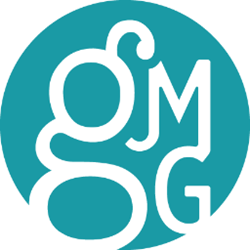 "The GMG team is a group of extremely tenacious and dedicated individuals, and it's an honor to have our hard work celebrated with such a prestigious award." - Leah Nurik, CEO
RESTON, Va., (PRWEB) December 04, 2014
Gabriel Marketing Group (GMG), the industry's leading technology marketing agency for disruptive companies, today announced it is the recipient of five different MarCom Awards, including one platinum, two gold and two honorable mentions. GMG was chosen among 6,000 entries and companies from 34 countries around the world and all 50 states.
GMG took home platinum for its work with Content Raven, provider of a secure file distribution toolkit. GMG also won gold for creation of Vocus, now OutMarket's, promotional video for its "Be Super" campaign, and gold in the public relations program category for its strategic rebrand of Magpi, provider of mobile data collection and communication applications. Further, the company received honorable mentions for the design of the GMG logo, as well as a publicity campaign conducted for Webs, the digital services division of Vistaprint and provider of the world's premier marketing platform for the small business.
"We are thrilled to be recognized at this year's MarCom Awards," said Leah Nurik, CEO of Gabriel Marketing Group. "The GMG team is a group of extremely tenacious and dedicated individuals, and it's an honor to have our hard work celebrated with such a prestigious award."
GMG is the recipient of a variety of excellence awards for branding, advertising, public relations and marketing campaigns, including a Telly, both Platinum and Gold MarCom Awards for PR, Video and Design, and Golden Bridge Awards. The MarCom Awards honor excellence and recognize the creativity, hard work and generosity of marketing and communication professionals.
About Gabriel Marketing Group
Gabriel Marketing Group (GMG) is a boutique marketing and integrated branding and public relations firm that caters exclusively to high-growth technology companies looking to increase market awareness and rapidly grow sales through the strategic planning and execution of highly effective marketing and communications programs. GMG offers a variety of marketing services designed to impact product adoption and revenue generation immediately, including market strategy consulting, brand development and definition, inbound marketing planning and execution, content marketing, public relations, analyst relations, social media strategy and interactive services such as SEO and web strategy and development. GMG also produces award-winning brands and elements including animations, videos, advertisements and rich text media for its clients. To learn more about GMG and its services, please visit http://www.gabrielmarketing.com or follow on Twitter @GabrielMrktg.
About MarCom Awards
MarCom Awards is an international creative competition that recognizes outstanding achievement by marketing and communication professionals. Entries come from corporate marketing ad communication departments, advertising agencies, PR firms, design shops, production companies and freelancers. The competition has grown to perhaps the largest of its kind in the world. A look at the winners shows a range in size from individual communicators to media conglomerates and Fortune 500 companies. The competition is so well respected in the industry that national public relations organizations, local ad clubs, and local business communicator chapters are entrants.