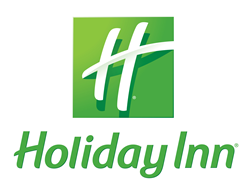 It's our goal to keep our employees happy because we believe that happy employees do in fact translate to happy guests. If our employees love the place they work, it's going to show...
Westbury, NY (PRWEB) December 03, 2014
The Holiday Inn Westbury – Long Island's owners and managers do many things for their employees to show their appreciation for their team's hard work and commitment to service excellence. Over Thanksgiving week, the owners, Mr. and Mrs. Barry and Ellen Halperin placed an order of seventy-five 12 pound turkeys to give out to their employees for them to enjoy on Thanksgiving with their respective family and friends. The vast majority of employees took advantage of the offering; however, many also donated their turkey to be given to a local charity.
In addition to providing turkeys to their entire staff, the owners and managers also hosted a nice Employee Thanksgiving Luncheon at the Hotel within one of their banquet rooms just days prior to Thanksgiving. This gave the Holiday Inn Westbury team time to enjoy a nice leisurely lunch and celebrate the holiday with their coworkers. On Saturday, December 20th the Hotel is also hosting a Breakfast with Santa Holiday Party, in which all employees are invited to bring their children and close relatives between the ages of 1 – 12 to enjoy a special holiday breakfast with of course, Santa himself making a special appearance to give out toys to all the boys and girls in attendance.
One of the other things the Holiday Inn practices on a monthly basis is celebrating each employee's birthday, and recognizing their Employee of the Month, and every four months, the Manager of the Quarter. Those celebrating birthdays and those recognized as example employees are given gift cards from ownership and management. Management also recognizes their Guest Service Agents with special IHG Rewards Club member points. They reserve them for those that meet and exceed some of the IHG goals and objectives put in place for the the Holiday Inn Westbury.
The Holiday Inn Westbury also embraces and participates in many of the incentive programs throughout the year from the Holiday Inn's parent company which is InterContinental Hotels Group (IHG). This year they participated in Celebrate Service Week, which the entire team gets involved in, which consists of a wide array of celebratory events and activities throughout the span of an entire week.
Franklin Manchester, the Holiday Inn Westbury's General Manager said the following in regards to showing employees appreciation throughout the year, "Our team works very hard at providing superior accommodations, services, and amenities to our guests. Recognizing and celebrating their efforts as well as each of them on an individual and team level is extremely important to all of us. It's our goal to keep our employees happy because we believe that happy employees do in fact translate to happy guests. If our employees love the place they work, it's going to show, and our guests are going to experience a more welcoming, comfortable and friendly atmosphere than they would elsewhere. The fact of the matter is that our guest feedback over the course of the last six or so months has proven just that."
Franklin Manchester has been with the Holiday Inn Westbury – Long Island since May of 2014. Since then, he and his team have really focused on customer service. He notes that the owners have invested various resources back into the Hotel to increase the overall comfort, conveniences and added value of the Hotel; however, since Franklin and his management team have focused much of their time and energy on customer service, they have been able to increase their overall ratings significantly year over year, which is evaluated by IHG and of course other websites that offer reservation and review services. Manchester credited the increase in business they have seen year over year to much of what ownership and his overall team have done. He states that the Hotel has seen many new travelers from all over the world visiting the property, and they consist of corporate, leisure and social guests visiting Long Island for many different reasons.
The Holiday Inn Westbury - Long Island is independently owned and operated. For additional information regarding the Holiday Inn Westbury - Long Island, or to make your hotel arrangements please visit http://www.hiwestburyhotel.com.