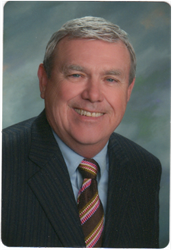 We are making every effort to 'think outside the box' to serve area businesses and both existing and prospective students. - Dean Mike Schroder, CSUSM Extended Learning
San Marcos, CA (PRWEB) December 03, 2014
Extended Learning at California State University San Marcos (CSUSM) is developing innovative programs and hiring new leadership to meet the emerging demands of area businesses. Over the past year, Dean Mike Schroder has surveyed key stakeholders, including area businesses and prospective students, to learn more about their specific educational and training needs. The results include the creation of innovative degree and certificate programs, community partnerships, and the new hires necessary to support continued growth.
Among the new programs under development and/or ready to launch are Master's degrees in Public Health, Health Information, and Cybersecurity, as well as "stackable" credit certificates such as International Business and Business Intelligence that allow students to explore a specialized discipline in-depth and count towards a degree (in this case the MBA). A new Pre-Health Professions Certificate program is aimed at college graduates who plan to go to medical, dental, optometry, or veterinary school, but lack the necessary undergraduate science background.
Extended Learning has also teamed up with area businesses and educational institutions to create programs for career changers and job seekers. In conjunction with the city of Temecula and Mt. San Jacinto College, CSUSM EL has developed a "2+2" program that enables cohorts of students to start and finish a Bachelor's degrees in four years with low faculty-to-student ratios and locked tuition and fees. The program debuted this past year with a Business degree; programs in Kinesiology and Criminal and Justice Studies are set to launch within the next year. In partnership with area hoteliers CSUSM EL has developed a Hospitality and Tourism Management specialization within the stackable MBA.
Dr. Albert D. Kern has taken on the role of interim Associate Dean in Extended Learning. Dr. Kern founded the biotechnology programs at CSUSM, and has had an extremely successful career in the biotech industry, both locally and internationally. As the interim Associate Dean, he will oversee the development and management of both credit and non-credit EL programs. Dr. Kern takes over for Sarah Villarreal, who is now Associate Vice President of Community Engagement, assuming a leadership role with community partners as the university prepares to celebrate its upcoming 25th anniversary. Lori Covington recently joined Extended Learning as Manager of Academic Programs. Ms. Covington was previously at Mesa College, where she was responsible for accreditation, grant writing, management, and creation of successful Allied Health and Continuing Education programs.
"We are focused on staying attuned to the work force needs of San Diego and Riverside counties, both from the perspective of prospective students who are looking to advance in or change careers, and from the perspective of employers who are looking to hire a well trained workforce," says Dean Schroder. "With our expanded leadership, local partnerships, and evolving slate of degree offerings, we are making every effort to 'think outside the box' to serve area businesses and both existing and prospective students."
To learn more about degree programs and course offerings, call Extended Learning at 760-750-4020, or visit http://www.csusm.edu/el.
ABOUT CSUSM EXTENDED LEARNING
As the academic outreach arm of Cal State San Marcos, Extended Learning is a leading provider of professional and continuing education in North San Diego and Southwest Riverside Counties. Offering degree programs, such as a specialized accelerated MBA degree, as well as both academic credit and noncredit professional enrichment courses, Extended Learning helps individuals and organizations achieve their educational and training goals. For more information about Extended Learning at CSUSM please visit http://www.csusm.edu/el/.