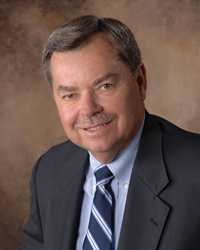 The legal and financial consequences of driving while impaired are simply not worth the trouble.
Clearwater, FL (PRWEB) December 04, 2014
Attorney Paul A. Meissner of premier Tampa criminal defense law firm Carlson Meissner Hart & Hayslett, P.A. cautions Tampa Bay area drivers that the Florida Highway Patrol's heightened enforcement of speeding and drunk driving this holiday can quickly turn a season of joy to one of regret.
As, Tampa Bay residents are starting to deck the halls and prepare for the hustle and bustle of the holiday season, drivers must remember to make their own safety and the safety of others on the road a top priority, in the midst of the holiday celebrations and revelry, Heavy traffic in and around shopping malls, increased highway travelers visiting loved ones and friends, and alcohol-infused holiday gatherings can all combine to create a potentially perilous situation for Tampa Bay area motorists.
According the National Highway Traffic Safety Administration (NHTSA), during the 2012 holiday season alone, 830 people lost their lives in drunk driving accidents. The U.S. Department of Transportation and NHTSA's annual "Drive Sober or Get Pulled Over" campaign, which runs December 12 through January 1, shines the spotlight on drunk driving prevention and supports state law enforcement's efforts to lower drunk driving rates. http://www.nhtsa.gov/About+NHTSA/Press+Releases/U.S.+Department+of+Transportation+Announces+'Drive+Sober+or+Get+Pulled+Over'+Holiday+Crackdown As a part of the campaign, Florida Highway Patrol officers will be in full-force on state highways throughout December looking for drunk and speeding drivers.
The American Red Cross recommends several measures motorists should take to increase safety on roads and highways this holiday season, including wearing seat belts at all times, avoiding drinking and driving, getting adequate rest, paying full attention to the road, and avoiding cell phone use. The Red Cross also advises drivers to observe the speed limit, drive cautiously in work zones and refrain from following other vehicles too closely. http://www.redcross.org/news/article/Travel-Safety-Tips-for-Thanksgiving-Travelers
With more than 40 years of criminal defense experience, attorney Meissner warns that, "Holiday celebrations featuring wine, beer and cocktails too often lead to drunk driving accidents and DUI arrests. The legal and financial consequences of driving while impaired are simply not worth the trouble." Meissner cautions drivers to make plans to catch a cab or designate a sober driver before the holiday festivities begin. He also reminds drivers to slow down on roads and highways, and encourages those who encounter trouble on the road during the holiday season to call the Florida Highway Patrol at *FHP (*347) for assistance with non-emergencies.
Attorney Paul A. Meissner helps drivers cited for violating Florida's traffic laws evaluate their options and develop an effective defense strategy. He has more than four decades of experience successfully challenging traffic violation citations and negotiating with prosecutors.
This information is provided for educational purposes only and does not constitute legal advice.