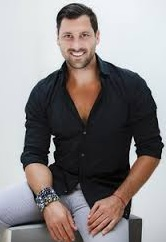 New York, NY (PRWEB) December 03, 2014
Maksim Chmerkovskiy's fame is well known from the ABC series, Dancing with the Stars. On Thursday, December 4, 2014 at 12:30 p.m. EST the Women's Radio Network, WNRW1, is honored to announce Maksim will be a guest on the show. Airing live, Maksim will be a interviewed by WRNW1's famous host, Lisa Singer. As a professional dancer, instructor and choreographer; Maksim will share his support for WRNW1 and share his experiences through his life long journey.
Through the blood, sweat, and tears, Maksim made a decision after 14 seasons of Dancing with the Stars to retire from the show. After making that decision, Maksim and his partner and Olympic ice dancer, Meryl Davis won first place, something he attempted through 14 different dance partners.
Currently, Maksim is a founder and partner of Dance With Me Studios, located in SoHo, New York, Stamford, CT, Long Island, NY, and Ridgefield, NJ. Maksim will be sharing with his listeners about the new production, SWAY: A Dance Trilogy. As a live event, SWAY: A Dance Trilogy will be running December 17-21, 2014 at Westbury "The Space". For additional information and to purchase tickets, please visit http://www.dancewithmeusa.com/sway.
By educating women on a global networking platform, WRNW1 allows women to participate in online radio shows, online seminars, and special online events; to help empower other women and listeners to strive to the top. Be sure to visit WRNW1, where additional information can be found.
As women gather together and empower the minds of women all over the world, WRNW1 is there to celebrate women like you. Be sure to visit http://www.wrnw1.com, where additional information on the Women's Radio Network can be found. For all media inquiries or for interviews on WRNW1, please contact press(AT)wrnw1.com or call 888-460-2226.