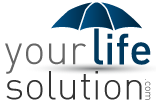 Chicago, IL (PRWEB) December 03, 2014
YourLifeSolution.com, a service which allows consumers to instantaneously view competing rates on life insuranc e, is today explaining to consumers exactly how they can utilize the gift tax exclusion for the benefit of their families. "The current gift tax exlusion available to American citizens is $14,000 per year per recipient. Using this mechanism combined with a self canceling installment note, a parent or grand parent can pass a large piece of property onto an heir and avoid gift taxes entirely. This is often done by affluent families in the holiday season and remains an excellent tax play", said Eric Smith, the founder and independent life insurance agent of YourLifeSolution.com. YourLifeSolution.com has chosen to publish this information as a service to those who will more than likely gift their families money this holiday season.
According to the IRS, the gift tax exclusion per year per recipient was $14,000 in 2014 and is going to stay the same in 2015. More information about the gift tax exclusion can be found here:
http://www.irs.gov/uac/Newsroom/In-2015,-Various-Tax-Benefits-Increase-Due-to-Inflation-Adjustments
YourLifeSolution.com encourages all consumers to compare their life insurance options within the homepage of YourLifeSolution.com. Information can also be obtained immediately by phone at 888.374.2764.