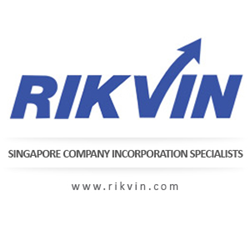 the available work visa options in Singapore are Work Permit, S Pass, EntrePass, Personalised Employment Pass, and the Employment Pass (EP)
Singapore (PRWEB) December 03, 2014
One of the major reasons of Singapore's economic miracle in the last few decades is the country's open-door policies towards skilled foreign professionals and mid-level workers. A major company incorporation hub of Asia, the city-state is arguably the best place in the continent to live, work and play. Thus, for the benefit of foreigners as well as the Singapore-registered companies, which are keen to hire them, Rikvin, Singapore's foremost company incorporation consultancy, has published a detailed relocation guide.
"Our guide while educating the immigrant about the three types of remuneration packages offered in Singapore, also gives a detailed list of popular web portals that potential foreign employees can browse through to look at different industries and available positions," said Christine Lim, General Manager of Rikvin.
Or else foreigners can approach any of 1,100 licensed employment agencies in Singapore, which help companies find the right candidates for mid-to-high-level professional positions either from home or abroad.
Once a foreign candidate is offered a job by a Singapore company, the next step is to get his or her work visa approved by the Singapore's Ministry of Manpower (MOM), for which the application has to be submitted by the employer.
"As noted in our guide, the available work visa options in Singapore are Work Permit, S Pass, EntrePass, Personalised Employment Pass, and the Employment Pass (EP), which incidentally is the most preferred option among experienced professionals, managerial personnel, and executives," added Lim.
Rikvin's guide also lists several tips for companies to ensure that their foreign employee's EP application is considered favourably by the MOM. These include advertising the vacancy first on jobsbank.gov.sg, paying appropriate market salary to the foreign employee, and only hiring a foreigner whose skill-set compliments the local work-force.
Moving to personal taxation, the guide notes that there is no Pay As You Earn system in Singapore. The tax return filing must be done in respect of income from the preceding year by April 15 of the following year.
For tax-resident individuals, the rate of taxation progresses from zero to 20 percent. For non-resident individuals, different tax slabs apply.
The final section in Rikvin's guide focusses on other important considerations for new immigrants in Singapore such as housing, healthcare, education, transportation and banking facilities.
"New immigrants can choose to rent either a private condominium or a government-subsidised Housing Development Board flat before they think of buying a property in Singapore. As regards to healthcare, the city-state is well served by 1,400 private medical clinics, 18 polyclinics, and eight public hospitals. For education, the choice is between several public schools operated by Singapore's Ministry of Education or private foreign-system schools scattered across the Island. And for any kind of banking needs, Singapore is home to 125 commercial banks, of which five are locally-owned and have consistently ranked among the strongest in the world," concluded Lim.

Please click here to read the full guide.
About Rikvin:
Established in 1998, Rikvin has partnered with thousands of investors, entrepreneurs and professionals who want to work or do business in Singapore. Rikvin's areas of expertise include company Singapore company registration, accounting, taxation and other related corporate services. Rikvin is also a licensed employment agency and offers a full spectrum of Singapore work visa services for professionals who wish to relocate to Singapore.
20 Cecil Street, #14-01, Equity Plaza, Singapore 049705
(+65) 6438 8887
media(at)rikvin(dot)com
http://www.rikvin.com