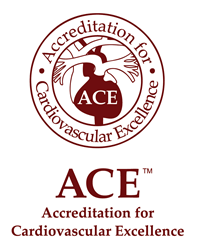 When I was asked to write about value-based quality in healthcare, I couldn't think of a better example than ACE accreditation. -- Terry Lascell, MBA, Director of Business Development and Associate Administrator at Palm Beach Gardens Medical Center
Washington, DC (PRWEB) December 03, 2014
In today's increasingly competitive healthcare industry, organizations must find practical strategies to distinguish themselves from the competition while upholding the highest standards of patient care. ACE is proud to be cited as the standard-bearer for healthcare quality leadership in the inaugural issue of the Quality Post, the new online newsletter for the Malcolm Baldrige School of Business at Post University.
"When I was asked to write about value-based quality in healthcare, I couldn't think of a better example than ACE accreditation," said Terry Lascell, MBA, Director of Business Development and Associate Administrator at Palm Beach Gardens Medical Center. In his invited Alumni Feature article in the Quality Post, Mr. Lascell highlighted the ACE accreditation process as a model for building cooperation, camaraderie and engagement across diverse functional roles to achieve the common goal of quality patient care.
"I knew accreditation would be a challenge, but I also knew we could get it done," Mr. Lascell said. In his role as Director of Business Development for Palm Beach Gardens Medical Center, Mr. Lascell was the first non-catheterization lab administrator to lead a multidisciplinary team of clinicians, administrators, and staff through the ACE accreditation process.
With his leadership, the team was successful. In 2014, The Heart Institute at Palm Beach Gardens Medical Center achieved ACE accreditation for their percutaneous coronary intervention, cardiac catheterization, and coronary artery stenting procedures.
Mr. Lascell completed his online Master of Business Administration degree from Post University in 2013 and currently serves as an Associate Faculty member at the Malcolm Baldrige School of Business, based in Waterbury, Connecticut. Read his Alumni Feature article, "What's Really Behind Quality in the Healthcare Industry?," in the inaugural issue of the Quality Post here: http://www.post.edu/QualityPost/Alumni-Healthcare-10-14.html.
About Accreditation for Cardiovascular Excellence (ACE)
ACE is the global leader in accreditation and external quality review services for all catheter-based cardiovascular procedures. ACE, an independent organization sponsored by the Society for Cardiovascular Angiography and Interventions (SCAI) and the American College of Cardiology Foundation (ACCF), offers independent evaluation and monitoring of facilities that provide cardiovascular care. By reviewing facility and operator performance and comparing clinical decision-making to nationally accepted best practices, ACE quality review and accreditation services play a critical role in continuous quality improvement programs. Join us. Let us exceed your expectations and provide a free consultation. Contact ACE at info(at)cvexcel(dot)org or call our office at 202.657.6859 or visit our website at http://www.cvexcel.org.