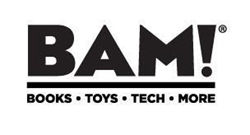 "We are honored to contribute to the hope that The Salvation Army provides for so many people during the holiday season."Misty Fontenot, Senior Vice President of Operations for Books-A-Million
Birmingham, AL (PRWEB) December 04, 2014
Books-A-Million and The Salvation Army continued their tradition of working together to make this holiday season brighter for those in need.
In its eleventh year, donations for the annual holiday fundraiser were collected from all 262 Books-A-Million locations and reached a total of $136,368. One hundred percent of these donations are given to the nearest Salvation Army unit within the community where the donations were made. Since 2005, this fundraiser has raised over $1.6 million dollars to support the numerous missions of The Salvation Army.
"The annual holiday drive hosted by Books-A-Million is very important to The Salvation Army because the gift we receive will help us serve those in need throughout the year," said Lori Cork, Public Relations Director with The Salvation Army. "Books-A-Million is an important community partner, they not only help The Salvation Army with this generous holiday drive, but also assist The Salvation Army during natural disasters throughout the United States and the world."
The funds raised are a reflection of both Books-A-Million's and its customers' desire to have a positive impact within their local community. It adds to Books-A-Million's history of inspiring community involvement through other campaigns such as book and toy drives, high school publishing contests and Coffee for the Troops.
"We are proud to support the missions of The Salvation Army through the generous donations of our customers," said Misty Fontenot, Senior Vice President of Operations for Books-A-Million. "We are honored to contribute to the hope that The Salvation Army provides for so many people during the holiday season."
Books-A-Million and its customers' continued commitment to community will allow its involvement with The Salvation Army to grow during each holiday season.
ABOUT BOOKS-A-MILLION
Books-A-Million, Inc. is one of the nation's leading book retailers and sells on the Internet at http://www.booksamillion.com. The Company presently operates 262 stores in 34 states and the District of Columbia.
The Company operates large superstores under the names Books-A-Million (BAM!), Books & Co, 2nd & Charles, and traditional bookstores operating under the names Bookland and Books-A-Million. Also included in the Company's retail operation is Yogurt Mountain Holding, LLC, a retailer and franchisor of self-serve frozen yogurt stores totaling 44 locations. The Company also develops and manages commercial real estate investments through its subsidiary, Preferred Growth Properties, which presently includes four retail shopping center.
The common stock of Books-A-Million Inc. is traded on the NASDAQ Global Select Market under the symbol BAMM. For more information, visit the Company's corporate website at http://www.booksamillioninc.com.
Follow Books-A-Million on Twitter (http://twitter.com/booksamillion)