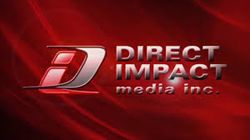 Direct Impact Media has recently announced that it has started its event management services in Vancouver, BC.
Vancouver, BC (PRWEB) December 04, 2014
Direct Impact Media has recently announced that it has started its event management services in Vancouver, BC. Based on the principles of prudent planning, meticulous detailing and unblemished execution, DI Media aims to provide its clients with world-class events that are classy and enjoyable. The company pays special attention to pre-event details, including floor plans, stage renders, load-in schedule and the event agenda. Vendor management and constant communication with suppliers are also top priority jobs for a successful event to be executed perfectly.
DI Media & Event Management
For a holistic event management plan, DI Media focuses on the 5 most important components, namely:

Event concept and design;
Production and logistics coordination;
AV coordination and management;
Set design and room layout;
Technical direction.
In many cases, the host business spends a lot of time on the technical aspects of an event and the nitty-gritty's of event planning. This leads to a loss of focus on the main job of the business, that is, to attend to guests and communicate the objects of the meeting or function.
With a professional event management company looking after the coordination and management of all aspects of the event, the hosts can pay attention to what's integral, rather than waste all their time and energy on the technicalities. Knowing that a reliable company is working tirelessly behind the scenes, the hosts can have peace of mind and confidence in their work.
About Direct Impact Media
A video, multimedia and event production company, Direct Impact Media connects the creative and technical worlds to deliver flawlessly integrated events for its clients. The company has ample experience in organizing large-scale events and communications projects using a blend of video, multimedia and live presentation techniques. Direct Impact Media has produced a wide array of events, including live awards shows, business meetings, multi-site video broadcasts and numerous video and multimedia projects.
To know more about the company, log on to http://www.directimpactmedia.ca/. For more information on their work, services and experience, call 604.676.9870.