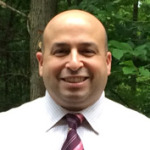 Dr Todd Goldstein is a wonderful addition to our staff.
Morganville, New Jersey (PRWEB) December 03, 2014
Dr. Richard Champagne and the entire team at his New Jersey dental practice, Champagne Smiles, are pleased to announce that renowned cosmetic and restorative dentist Dr. Todd Goldstein, has joined the practice. Dr. Todd Goldstein has nearly 20 years of experience in general, cosmetic and restorative dentistry and will help Champagne Smiles continue to build their reputation as one of the best dentist offices in New Jersey.
"Dr. Todd Goldstein is a wonderful addition to our staff," Dr. Champagne said. "He has a thirst for knowledge and has trained with some of the world's best dental educators in his quest for continual improvement. At least as important is his warm demeanor and his caring manner. Dr Goldstein is truly a perfect fit for our practice."
Dr. Todd Goldstein received his D.D.S from University at Buffalo School of Dental Medicine. Upon graduation he completed a one year residency at Maimonides Medical Center before entering into practice. Dr. Goldstein is committed to offering his patients the very latest and safest dental treatments, and as such as completed thousands of hours of continuing dental education. Dr. Goldstein takes a holistic approach to dental care, by offering treatments that promote positive oral health while simultaneously improving the aesthetics of the smile. Dr. Goldstein is proud to help patients improve their oral health and enhance their self-confidence through his advanced dental treatments.
Dr. Goldstein is revered in the dental community as a master of his field. He is a member of the American Dental Association, The Academy of General Dentistry and the Seattle Study Club, a prestigious organization focused on cultivating excellence in cosmetic dentistry. Dr. Goldstein is also a Fellow in the International Congress of Oral Implantologists.
Dr. Richard Champagne and the entire team at Champagne Smiles are pleased to welcome Dr. Goldstein to the practice, and are confident that his addition will help attract even more patients from throughout Monmouth County, NJ.
About Champagne Smiles
Champagne Smiles is a leading provider of general and cosmetic dentistry services to patients throughout Monmouth County, New Jersey. Led by Dr. Richard Champagne, Champagne Smiles offers the very latest, safest and most effective dental treatments to help all patients achieve the healthy, beautiful smiles they deserve. Champagne Smiles is well-known as a top provider of sedation dentistry techniques in NJ, and is proud to help individuals overcome dental fears and anxieties in order to receive the proper treatment they deserve. Other areas of specialty at Champagne Smiles include implant dentistry, same-day dental restorations, and dentures. The practice has availability on evenings and weekends to accommodate patients who may experience a dental emergency.
To learn more about Champagne Smiles, or to schedule a consultation, contact the practice today at 732-972-0918.