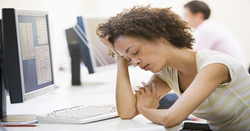 It is about time for suicide to come back on the map and for communities to have a stronger rule in suicide prevention today.
London, UK (PRWEB) December 03, 2014
It might seem like the world is no longer looking into suicide, yet the truth remains that suicide among teens and youths is still present, still scary and still ignored by the media and local communities. As 2014 approaches its end, NoBullying releases an article today on suicide this year.
The Article, published by NoBullying on December 2014, reports that from increased searches online for suicide related terms, to suicides induced by bullying and cyber bullying, the world seems to be flooded with teens and youths failing to cope with the stress and pain of their daily lives.
The article's editor notes that the good news is that several publicized celebrity deaths seem to have brought back the conversation on suicide to the forefront. More schools, universities and media outlets are opening up a dialogue about depression and suicide. Famous suicides have been put to good use this time.
The article points out to the important role of suicide survivors in using their troubled experience in spreading awareness about suicide and its warning signs and the benefit of going to counselors, psychiatrists, teachers and even parents when feeling overwhelmed, depressed or even misunderstood.
The article lists the suicide warning signs to look out for such as consistent talk about wanting to die, online searches for suicide methods, mentioning loneliness and having no reason to live, acting like being a major burden for everyone, consuming alcohol in large quantities, extreme and volatile mood swings and finally, an overwhelming desire to remain alone and isolated.
The guide also stresses the importance of realizing that it's important to remember that no one is immune to the effects of life and suicidal thoughts can plague anyone. As people become more aware of the dangers associated with suicide, more options become available to prevent it. For those who do survive failed suicide attempts or suicidal ideations, there are help groups composed of other survivors. The article calls for more media attention to suicide as well as for extensive educated conversations with children, teens and youths about their feelings of depression and suicide. Open safe spaces for letting out feelings is of extreme importance, according to the article.
Ciaran Connolly, Co Founder of NoBullying says "Suicide and suicidal thoughts are plaguing children and teens and most parents don't even notice. It is about time for suicide to come back on the map and for communities to have a stronger rule in suicide prevention today."
He added that parents and teachers should make a point to educate the younger generations about the sad outcome of neglecting online safety and photos safety. According to Connolly, it is quite imperative to press for more firm laws condemning all acts of bullying and harassment.
NoBullying.com features many pages dedicated to parents, teens, teachers, health professionals as well as posts related to cyber safety and the latest news about law making concerning curbing Bullying worldwide as well as inspirational Bullying Poems and famous Bullying Quotes. The website frequently features tragic stories of bullying victims such as Amanda Todd as a wake up call for parents and educators to watch out for bullying signs.
The website regularly updates its bullying statistics and cyber bullying statistics as it is essential to understand how widespread the bullying epidemic is. It also regularly runs cyber bullying surveys and questionnaires to get recent updated statistics on everything related to cyberbullying.
He also added that anyone suffering from bullying in any form or way can always find advice and help on the NoBullying website – but if anyone is suffering from severe bullying or cyber bullying, the best thing is to talk to someone locally – a parent, teacher or local organization that has been set up to help with specialized councilors to deal with this topic.