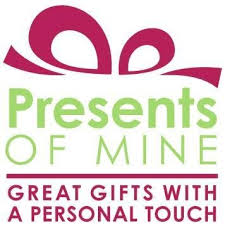 The jerseys are a popular item especially among youth and young adults and are being purchased as gift items
Blue Ridge, Georgia (PRWEB) December 08, 2014
Presents of Mine is proud to announce the ability to personally customize the oversize jersey by the investment into new equipment and adding a few new vendors. Spirit Jerseys is a well-known product in the apparel industry and has been a top selling product for the store for Presents of Mine, but recently with the acquisition of some new equipment, we have started providing personalizing on these items in the store", adds Dave Deutsch (Owner) . They have also added new vendors that are providing additional choices that are constructed as "blanks" to make them easier for personal customization. These vendors providing similar products to Spirit Jerseys are available in 10 different colors with the writing across the back in solid or glitter type letters.
"The new ability to custom enhance over-sized jerseys has our customers buzzing with enthusiasm and we are receiving lots of positive comments on our Facebook Page. The jerseys are a popular item especially among youth and young adults and are being purchased as gift items", adds Kim Deutsch (Co-Owner).
A Brief History of the Over-sized Jersey Offered by Spirit Jerseys:
In early 2013, Spirit Jerseys started popping up all over sororities on every college campus. Spirit Jerseys are brightly colored, high quality oversized shirts with large printing on the back that usually displays a college name, sorority, city or resort name, or anything else. They are known for being extremely comfortable, stylish, and a great way to show off your organization in a fashionable way.
Spirit Jerseys allow companies or organizations to order customized versions either directly through their company or many retail and other reseller companies. Although this is a great opportunity for larger organizations for large orders, there has always remained a void for smaller companies, organizations, teams, and individuals that have the demand for orders as few as 1 or 2 jerseys.
New Vendors and Opportunity:
Recently, several companies including Boxercraft, Inc. and Pennant Sportswear have started selling similar oversized jerseys with nothing on the back (these are known as 'blanks' in the personalization business). So, now personalization businesses can reach out to schools, clubs, teams, businesses, or anyone else and customize small numbers of these jerseys at lower costs and without the typical lead time of 5 to 6 weeks that it takes for the products to be customized historically.
A Snapshot of Presents of Mine:
Presents of Mine is a retail store in the beautiful mountain resort town of Blue Ridge, Georgia. The store opened up in March of 2014 by Kim and David Deutsch. Kim and Dave decided to move fulltime to Blue Ridge after 15 years of spending their summers in Blue Ridge with their family enjoying all of the natural resources and beauty of the north Georgia mountains. After spending their professional careers as franchise entrepreneurs, Kim and Dave were looking for a business that would allow for them to settle in Blue Ridge. After spending months of research and visiting other small mountain resort towns, they decided to open up a personalization store reaching out to the tourists, second home owners, and local residents of Blue Ridge.
To learn more about Presents of Mine or to learn more about the new over-sized jersey personalization offering, visit their website at http://www.presentsofmine.com