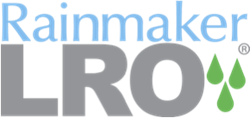 ATLANTA, GA (PRWEB) December 03, 2014
The Rainmaker Group, the leading supplier of revenue management and profit optimization software to the multifamily housing and gaming/hospitality industries, announces DEI Communities (DEI) has completed a full portfolio migration to the Rainmaker LRO® platform. After consideration of the solutions available in the market and a desire for greater usability and functionality, DEI opted to move the firm's 11,500-unit portfolio of 45 apartment communities in 15 states onto LRO. The company previously utilized another software system for revenue management.
DEI initially adopted revenue management in 2010 to gain better insight into rents and pricing, stabilize occupancies and increase revenues. While satisfied with initial results, the firm found some advanced revenue management functions still had to be performed manually, and buy-in from site-level users remained lackluster. "Some automatic functionality in our prior system we ended up shutting off after eight months and managing manually," explains Lee Schwendiman, DEI's vice president of revenue management. "From a revenue manager standpoint, that was a time intensive endeavor. We were looking forward to switching to LRO and having the program functionally do what we pay for it to do."
According to Schwendiman, careful evaluation of available revenue management options showed LRO to have superior lease expiration management, more seamless integration with DEI's Yardi property management system and better real-time reactions to market changes in pricing. "In LRO, you have total control of expiration management, and it is much more responsive to current marketing conditions," Schwendiman says. "LRO is just much more flexible from an operational standpoint for fine-tuning revenue optimization for a property or portfolio."
"DEI Communities is regularly recognized for their competitive and results-driven approach to multifamily ownership and management and we're pleased to welcome them to the Rainmaker LRO family," says Andrew Rains, president of Rainmaker LRO. "The ease of migration at DEI is a great example of how apartment operators can always upgrade to the truly optimized revenue management platform only available from LRO. We take pride in the ease of use of our systems and the superior results our clients achieve when implementing LRO."
In order to streamline change management and empower leasing teams with best-in-class technology, DEI paid careful attention to the user experience when deciding to migrate its revenue management platform. As a result, site-level feedback was critical to the firm's decision, and was near unanimous in the call to adopt LRO.
"It was extremely easy to migrate to LRO. Yes, the site teams already had some exposure to revenue management, but LRO is so much easier to understand and use that it was extremely easy to switch over," Schwendiman says. "Overall, it was a great transition and rollout. The LRO team was extremely responsive and professional. I can't say enough about the company and the way they do things from an implementation, training and support perspective – it's been a very positive experience."
Rainmaker LRO® is the leading multifamily lease rate optimization solution used to maximize revenue from apartment leases. The system calculates optimized pricing based on multiple factors that influence rate setting, including traffic and lease duration, move-in dates, competitive affects and other metrics. The system also produces enterprise-wide demand forecasts by measuring and analyzing historical and current market metrics and performing calculations necessary for occupancy predictions that are dynamically updated as market conditions change.
About DEI Communities
Overseeing nearly $500 million of multi-family assets, compiled of 10,000+ apartment units across the Central United States, DEI Communities is a recognized leader in multifamily property management. A division of Omaha, Neb.-based Haley Real Estate Group, DEI Communities has received the Accredited Management Organization® (AMO®) credential from the Institute of Real Estate Management (IREM). The AMO accreditation recognizes excellence among real estate management firms. Only those firms that achieve the highest level of performance, experience and financial stability and have a CPM in executive position can earn the AMO credential. For more information, please visit http://www.DEIcommunities.com.
About Rainmaker
The Rainmaker Group is the market leader in profit optimization solutions for the Multifamily Housing and Gaming & Hospitality industries. Rainmaker software, coupled with professional business consulting services, enables multifamily housing operators to maximize revenue from apartment leases and helps operators of casino hotels and other hospitality enterprises secure the most valuable customers to increase their profitability. An innovator and thought leader in the highly specialized revenue optimization field, Rainmaker leverages cutting-edge research to bring customers the most sophisticated systems and help them achieve the highest profitability from their assets. Multifamily housing clients include leaders such as AvalonBay Communities, Equity Residential, Gables Residential, Post Properties, MAA and more. Gaming/Hospitality clients include leading casino/hotel organizations such as Atlantis The Palm Dubai, Caesars Entertainment, MGM Resorts International, Omni Hotels & Resorts, Wynn Las Vegas and many others. A Microsoft Gold Certified Partner headquartered in northern Atlanta, GA, Rainmaker has for four years running ranked on the Inc. 5,000 list among America's top fastest-growing, privately held companies. For more information, visit http://www.LetItRain.com.
Media Contact:
LinnellTaylor Marketing
Chris Wood
Account Director
(303) 682-3945
chris(at)linnelltaylor(dot)com
Company Contact:
The Rainmaker Group
Nancy Nevins
Director, Marketing
(678) 578-5728
nnevins(at)LetItRain(dot)com