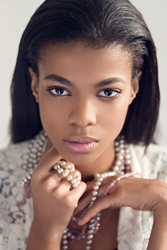 Atlanta, Ga (PRWEB) December 03, 2014
Who: Actors, Models and Talent for Christ
What: AMTC's 64th biannual Winter SHINE 2015
When: Dec. 30, 2014 - Jan. 4, 2015
Where: Gaylord Palms Resort, 6000 W Osceola Parkway, Kissimmee, FL 34746
Why: In the entertainment industry bad is bold. From shocking content to scandalous celebrities, it would appear that controversy and immorality reign. The entertainment industry is the most powerful influence on culture today, especially among young people. Which is why more talented Christians are being called.
How: AMTC is a place where industry polish meets the hands of God. SHINE elevates, equips and encourages amateur and professional performers, ages four and up, to be missionaries in the face of the media. On Tuesday, Dec. 30, excited AMTC performers will meet at the Gaylord Palms Resort in Orlando FL. for the six-day conference
Christian talent development ministry Actors, Models and Talent for Christ announces its 64th biannual SHINE Conference in Orlando, FL. Over 60 of the entertainment industry's top agents, managers, casting directors and record label producers will attend SHINE in search of new talent. Actors, models, singers, dancers and comedians from AMTC training facilities and regional affiliates have been busy preparing for the conference by attending workshops, rehearsals and photo shoots.
Actors, Models and Talent for Christ is a ministry dedicated to "making good bolder" on the stages of film, fashion, music and theater. Founded in 1982 by New York supermodel Millie Lewis and her daughter Carey Lewis, AMTC's vision is to see the Great Commission of Jesus Christ fulfilled in all areas of entertainment.
SHINE has been the starting point for many successful entertainment careers like that of LaRecia Hines, who is signed with Major Models. LaRecia has walked for top designers in New York Fashion Weeks. Recently, LaRecia was a featured model in the Mercedes Benz Cape Town Fashion Week.
For more information about AMTC and the biannual SHINE conference, visit http://www.amtcworld.org. To keep up with the movement of Actors, Models and Talent for Christ, follow them on Facebook and Twitter.