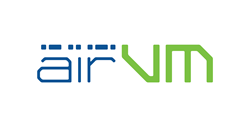 AirVM is the first VMware ISV ecosystem partner to integrate the AirSembly cloud commercialization portal with VMware vCD 5.6 for vCloud Air Network service providers
Ottawa, Canada (PRWEB) December 04, 2014
AirVM, a global cloud enablement software company, today announced general availability of the AirSembly vCD portal, the latest release of its cloud marketplace portal for VMware vCloud Director (vCD) 5.6. With this announcement, AirVM is the first VMware Independent Software Vendor (ISV) ecosystem partner to deliver VMware vCloud Air Network Service Providers with a turnkey cloud portal, purpose-built for vCD 5.6.
AirSembly is an award-winning cloud marketplace portal that makes it incredibly simple for service providers and software companies to sell, provision, manage, and bill for cloud services, through any type of distribution model. AirSembly has a storefront for creating, white-label customizing, and quoting cloud services; provisioning and management tools for cloud services automation, tracking & reporting; and automated billing and invoicing for each level in the sales channel, for all types of cloud services.
"Since AirVM's inception in 2008, VMware has been a strategic partner," says Joshua Vautour, CEO of AirVM. "While other cloud portal providers have built their products to be hypervisor agnostic, AirSembly is exclusively-built for VMware, the leader in virtualization and cloud infrastructure solutions. With today's announcement, AirVM has achieved the industry's most comprehensive and feature-rich automation with VMware vCD. This builds on the deep integration AirSembly has with vSphere and vCloud Networking & Security. VMware's global network of vCloud Air Network Service Providers now have a way to access new vCD 5.6 features such as virtual machine monitoring that are only available from an ISV portal."
"VMware vCloud Director 5.6 is the first release designed exclusively for VMware vCloud Air Network Service Providers," says Geoff Waters, vice president of service provider channel, Cloud Services Business Unit, VMware. "We are thrilled that AirVM is providing a vCD portal to the vCloud Air Network Service Provider community to simplify and accelerate the commercialization of VMware-based cloud services."
Leading VMware vCloud Air Network Service Providers chose the AirSembly vCD portal.
U.S., Colorado-based Peak, formerly PeakColo, is an award winning, enterprise-class Infrastructure-as-a-Service (IaaS) cloud service provider to channel partners. "As the only 100% channel-centric cloud provider, we've built an enterprise class cloud platform based on VMware vCloud Director. We are very pleased to see AirVM deliver such a complete and timely solution enabling Peak channel partners and their customers deep control and broad customization of their infrastructure" states Luke Norris, CEO and Founder of Peak.
Canadian-based, RackForce Networks is a privately held ICT service provider. "Had I set out to build a cloud portal to support RackForce's VMware-based, channel-focused business, it would do exactly what AirSembly does" raves Tim Dufour, President & CEO and RackForce Co-founder. "And this latest integration with vCD 5.6, makes AirSembly very compelling. AirSembly is the perfect fit for our VMware-based, wholesale infrastructure business model."
AirSembly for vCD 5.6 is now generally available. VMware vCloud Air Network partners interested in learning more about AirSembly integration for vCD 5.6 can contact AirVM.
About AirVM
AirVM is the world's leading cloud enablement software company. We build software that makes it incredibly simple for our solution providers, software companies and multi-tier channels to sell, brand, customize, manage and bill for their cloud services. Our company leads the global industry as the only cloud platform capable of supporting all aspects of cloud business sold through traditional multi-tier distribution as well as direct to end customer models. Thousands of resellers and customers have processed millions of transactions through the AirVM platform and hosted service. AirVM is a privately held company based in Ottawa, Ontario, Canada. For more information, please visit http://www.airvm.com and follow us @AirVM.
About VMware
VMware is the leader in virtualization and cloud infrastructure solutions that enable businesses to thrive in the Cloud Era. Customers rely on VMware to help them transform the way they build, deliver and consume Information Technology resources in a manner that is evolutionary and based on their specific needs. With 2013 revenues of $5.21 billion, VMware has more than 500,000 customers and 75,000 partners. The company is headquartered in Silicon Valley with offices throughout the world.