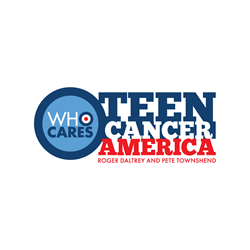 Los Angeles, CA (PRWEB) December 03, 2014
Hernan Barangan and his journey will be featured on TODAY following a stop at Yale University Hospital in August 2014. Barangan, a cancer survivor, filmmaker, and wheelchair user, teamed up with Roger Daltrey and Pete Townshend's charity, Teen Cancer America (TCA), earlier in 2014. Together they developed the Road Rebellion campaign, a project that will document the stories of 50 teen and young adult cancer fighters across the nation, one from each state.
Since April 2014, the TCA Road Rebellion has traveled across the United States to capture these individual stories, with the mission of promoting the concept of specialized care for teens and young adults with cancer.
To date, Barangan and his team have made stops in 34 states. With the exception of a few stops in early winter, the Rebellion will pick up again in spring 2015. During that leg of the trip, Barangan and his team will take on a 5,000 mile road trip through the Northwest and across to the Midwest. The remaining Rebellion stops include, Hawaii, New Mexico, Utah, Colorado, Wyoming, Idaho, Montana, North Dakota, South Dakota, Nebraska, Kansas, Iowa, Missouri, South Carolina, Delaware, and Rhode Island.
Footage from the travels will be used by TCA to promote its work at national meetings with healthcare professionals and decision makers. With a stop in each state, there are 50 voices to emphasize the need for specialized care for teens and young adults. Currently, TCA has opened one specialized cancer unit at the UCLA Medical Center.
The continuation of the campaign has benefited greatly from generous sponsors across the country. To aid in the completion of the Road Rebellion, visit http://www.teencanceramerica.org/donate.
QUOTES:
"There is a forgotten youth out there tucked away in our hospitals, between babies and the elderly," said Hernan Barangan. "I know because I was one of them - and I thought that by now, things would've become better for them. But everywhere we go I'm hearing the voices of teens fighting cancer today - and they all have the same outrage that I had. We must make a change for them!"
"When I was in high school, one of my best friends, Drew, was diagnosed with leukemia. I saw how difficult it was for him to go through treatments, miss school, and then return to his school friends like me who tried to understand, but really couldn't possibly," said NBC News National Correspondent, Kate Snow. "Being a teen is hard enough. But imagine adding cancer on top of that. I wanted to tell this story so our viewers would see how much progress has been made in treating teens with cancer, and how much more is still needed."
"This story is in itself a testament to the stamina, determination and commitment of a young man who has survived cancer twice when he was a teenager and who is now confined to a wheelchair as a result of the treatment," said Simon Davies, Executive Director of Teen Cancer America. "It is a story of strength in adversity to improve the lives of other young people facing cancer by capturing their stories and telling the world. Hernan will produce a documentary film about his journey which we will disseminate within the broadcasting community."