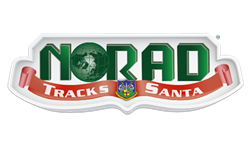 Exton, PA (PRWEB) December 04, 2014
Analytical Graphics, Inc. (AGI) and the North American Aerospace Defense Command (NORAD) are once again teaming up to track Santa's Christmas Eve trek across the globe. Beginning December 24 at 2:01 a.m. EST, visitors to the NORAD Tracks Santa site can use 2D and 3D tracking maps created by AGI—known as Santa Trackers—to follow Santa on his annual journey around the globe.
Using data from NORAD's military radars, satellites and fighter aircraft, the 3D Santa Tracker provides an interactive experience that lets you pan and zoom around key stops on the journey. The 3D tracker uses Cesium, an open-source virtual globe founded by AGI; the 2D tracker was built with Bing® Maps.
Santa's journey begins at the North Pole, after which he heads west from the International Date Line. "Santa Cams" stationed around the globe stream video of Old St. Nick as he passes famous landmarks such as the Eiffel Tower, the Great Wall of China and even NORAD's Colorado Springs headquarters.
Between now and December 24, visit noradsanta.org where NORAD provides countdown activities for believers of all ages. They are also offering free apps from the Windows, Apple and Google Play stores to extend the fun. If you are unable to follow Santa online, you can talk to a live operator to inquire about Santa's whereabouts beginning December 24 at 6 a.m. EST by dialing 1-877-HI-NORAD (1-877-446-6723).
Learn more about the history of the program and AGI's involvement at agi.com/santa
About AGI
Analytical Graphics, Inc. (AGI) provides commercial software for designing, developing and operating missions within the space and national defense communities.