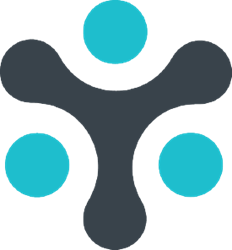 InfoSnap's customized solution captured the generosity of our parents. Moving from paper to online has exceeded our expectations for donations and funds by 100%.
Austin, Texas (PRWEB) December 16, 2014
A Los Angeles-area public school district has converted student registration and payment collection from a paper-based process to an online form, resulting in 96% parent utilization. San Marino Unified School District (CA) has over 3,160 students. Distribution and collection of 10-30 paper forms per student was an overwhelming task for administrative personnel who would also collect and allocate payments for the school's 12 organizations. InfoSnap developed a customized solution for San Marino that has streamlined both processes, providing an efficient and innovative way to collect payments and vital data.
San Marino Unified School District was looking to achieve specific goals. "Not only were we seeking to ensure that we have updated and accurate demographic and emergency contact information in our SIS, but we needed to streamline our payment collection process," says Stephen Choi, Chief Technology Officer at San Marino USD.
Student enrollment and registration at San Marino USD included dispersal of a myriad of forms to collect funds for activities, items, and the school's foundations. Families annually received forms for the district's school foundation, PTA organizations, Partnership for Awareness, yearbook orders, various activities, and boosters. "We were inundated with paper, but InfoSnap proficiently transformed our old process into a comprehensive online solution," says Choi.
Families would write out separate checks for donations and payments which soon became an onerous task for administrative personnel. "In implementing our InfoSnap solution, we also selected to use their Payment Management Service. We didn't want to be the middle person responsible for distributing the money to 12 different organizations. We wanted a neutral third party vendor which is what InfoSnap provides. Their system is able to dissect which items belong to which organizations and distribute those funds directly and correctly to each one," says Choi.
"Experience was the key factor in our decision to partner with InfoSnap. They have a long history of demonstrated knowledge for developing customized solutions, they're a premier partner with Pearson, and their reputation precedes them. Our neighboring districts speak highly about their success with InfoSnap and the amazing customer service they provide. That helped make our decision to collaborate with InfoSnap that much easier," adds Choi.
San Marino USD achieved a 96% utilization rate from families through the use of InfoSnap's Payment Management Service. "We didn't want a technical solution to be an obstacle for our parents. If families had to jump through hoops in order to give donations, it would ultimately affect our bottom line," says Choi. "InfoSnap's customized solution captured the generosity of our parents. Moving from paper to online has exceeded our expectations for donations and funds by 100%."
"Our return on investment for partnering with InfoSnap has proven to be valuable. Our solution eliminated much of the labor and all of the administrative work that was required to collect and distribute data. The efficiency, quality, and proven execution of InfoSnap provide us with an unparalleled solution that our school administrators and families love, says Choi."
About InfoSnap
InfoSnap®, Inc. is the leading provider of cloud-based registration management solutions, including online Application, Admissions, School Choice/Lottery, New Student Enrollment, Annual Student Registration, and Staff Registration, designed specifically for Pre K-12 independent, charter, and public schools. InfoSnap solutions provide: (i) secure, customized online forms based on your existing business processes and designed using SmartForm™ Technology; (ii) a powerful administrative portal for the review, editing, and managing of data; (iii) and data integration to the student information system (SIS) utilizing an advanced Data Integration Framework. All solutions are backed by dedicated solution specialists, supporting both your infrastructure and families. InfoSnap was founded in 2000 and serves a growing client base of 650+ Pre K-12 clients around the world. For more information, visit InfoSnap.com.