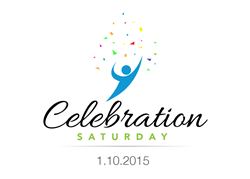 IDLife is a company I'm honored to be affiliated with!Keith Craft, Lead Pastor, Elevate Life Church
Frisco, Texas (PRWEB) December 03, 2014
Keith Craft is the founder and lead Pastor of Elevate Life Church, in Frisco Texas and the author of "Your Divine Footprint – The Force That Makes You Unstoppable"(Harper Collins Publishers).
A former athlete and member of the "The Power Team", Keith Craft has spent his life inspiring leadership in others. Through his business and personal development coaching engagements, Pastor Keith Craft has shared the stage with world leaders including Bill Clinton, George Bush, Mikhail Gorbachev and Margaret Thatcher. In the past twenty years he has appeared beside Super Bowl coaches such as Mike Ditka, Don Shula, Mike Shanahan and Tony Dungy, and MVP quarterbacks including Terry Bradshaw, Joe Montana and Peyton Manning as well as popular entertainers and celebrities including Jerry Lewis, Bill Cosby and Goldie Hawn.
Keith Craft has joined IDLife, LLC as a partner and investor in December 2014 to share his transformational message within the growing health and wellness community. Keith Craft will serve IDLife in many ways using his expertise in Leadership Development to benefit everyone affiliated with IDLife to help them realize their personal development, nutritional, health or wellness goals.
Watch the video announcement from IDLife CEO, Logan Stout on YouTube and learn more about "Celebration Saturday" a special free health and wellness event to be held on January 10, 2014 in Frisco Texas with a live nationwide simulcast.
"I have committed my life to helping people reach their full God-given potential Spirit, Soul and Body. I love investing in people who share the same vision. IDLIFE is more than just another vitamin company. They are a group of people who are committed to the wellness of the WHOLE man.
"IDLife is a company I'm honored to be affiliated with!"
Keith Craft, Lead Pastor, Elevate Life Church
The IDLife family is honored to have Keith Craft as the most recent partner to join the team. Everyone that has the privilege to hear him speak leaves inspired, motivated, and fueled to reach their goals and aspirations!
Logan Stout, CEO IDLife, LLC.
About IDLife
IDLife, LLC is a Frisco Texas based company that provides individualized nutrition, starting with a HIPAA compliant online assessment. Take the guesswork out of your daily nutritional supplements. You are unique, and your nutrition should be too.
For general information please call IDLife at: (972) 987-4430 or visit us online at http://www.IDLife.com
For media inquiries to the attention of Lori Ann Reese, Director of Marketing, IDLife LLC. info(at)IDLife(dot)com
IDLife, LLC. Corporate Address: 10825 John W. Elliott Drive, Suite 100 Frisco Texas, 75034.