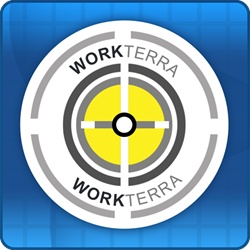 Innovative Building Systems and WORKTERRA share a common vision to bring innovative and well-designed products to market. We look forward to a long partnership. - David Rhodes, CEO WORKTERRA
Pleasanton, CA (PRWEB) December 08, 2014
WORKTERRA, a leading provider of Human Capital Management software solutions, announces that Innovative Building Systems (IBS) has selected WORKTERRA BenAdmin as their benefit administration and enrollment application. Innovative Building Systems required a benefit administration and enrollment application that could accommodate the evolving needs of its widespread workforce; WORKTERRA's scalable solution was chosen as the best fit.
WORKTERRA BenAdmin is designed to evolve with the unique requirements of any organization's comprehensive benefit plan, no matter how simple or complex. HR administrators are provided a fully configurable, automated application built to streamline the benefit administration and enrollment process, while ensuring compliance with Affordable Care Act (ACA) regulations. The increased efficiency created through the implementation of WORKTERRA BenAdmin frees Innovative Building Systems' administrators to focus on more strategic initiatives within their organization.
"Innovative Building Systems and WORKTERRA share a common vision to bring innovative and well-designed products to market. WORKTERRA BenAdmin is the right choice to help Innovative Building Systems meet their needs for rapid growth in 2015 and beyond. We look forward to a long partnership." – David Rhodes, CEO WORKTERRA
An extensive library of comprehensive tools offer administrators all the tools needed to fully manage the employee enrollment process. Custom email and text reminders, messaging, and notifications keep employees informed and moving forward in the enrollment process. Ad-hoc reporting tools allow for the effortless formatting and retrieval of any data administrators need, whenever they need it. Year-round life event management allows employees to become more proactive and involved in the HR process. WORKTERRA BenAdmin's self-service portal allows Innovative Building Systems employees to add dependents, update marital status and designate dependents as students during the open enrollment period and throughout the year.
WORKTERRA's proprietary, flexible approach provides automated integration to carriers and payroll systems creating a single-key, paperless environment for our clients. The cloud-based platform allows for the access of information anytime, anywhere whether via the web or iOS & Android native mobile applications.
About Innovative Building Systems - Innovative Building Systems (IBS) is the leading custom modular home producer in the U.S., operating factories in Maine, Pennsylvania, Virginia, Indiana, and Iowa. It markets its single-family homes under the brand names Excel Homes, All American Homes, Modukraf Homes, and Keiser Homes. Its multi-family and commercial buildings are constructed at all five facilities under the brand Innovative Design and Building Services (IDBS). For more information, please visit http://www.innovativebuildingsystems.com.
About EBS - WORKTERRA - Founded in 1987, Employee Benefit Specialists, Inc. (EBS) provides state-of-the-art online enrollment and benefit administration and services. In 2005, EBS used its considerable experience in benefits administration and technology knowledge to create its proprietary WORKTERRA™ online eligibility system. WORKTERRA Human Capital Management is a HIPAA compliant, SSAE16 certified, cloud based platform that utilizes the latest technology to bring together all functions of talent management into one application. Our proprietary, flexible approach supports automated integration to carriers and payroll systems, which creates a single key, paperless environment for our clients. It allows clients to manage their human resource functions more smoothly in an easy-to-use, technologically advanced system.
For more information about EBS and WORKTERRA, please visit us at http://www.workterra.com
Copyright © 2012 Employee Benefit Specialists, Inc.