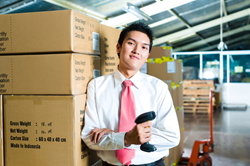 Technology is the great equalizer that puts a small business on equal footing with the larger players
Hoboken, New Jersey (PRWEB) December 04, 2014
eMazzanti Technologies, a NYC area IT consultant and managed services provider (MSP), highlights seven small business technology trends for 2015 in a new article published on its website. The review of coming developments in information technology advises small business leaders how to leverage current trends such as mobile and IT outsourcing to enjoy greater success in today's fast-changing business environment.
Growing a small business requires intelligence, tenacity, persistence, creativity and technology, the article states. Below are a few excerpts from the article "7 Small Business Technology Trends for 2015". Read the full article here.
Today, technology has become as essential to success as a great idea. Technology is the great equalizer that puts a small business on equal footing with the larger players.
Here are the trends identified by the experts that will be having a major impact on small business in the coming year:
1. Mobile, Mobile, Mobile
Going mobile in business now means the ability to pick up any device and have instant access to all of the settings, data, and applications that seamlessly follow the user across devices. Windows 8 and Windows 10 (coming next year) provide solid platforms for enabling business mobility without sacrificing security or usability.
In retail, growing online sales from mobile devices will make it more difficult for small businesses to compete without participating. Sales involving multiple devices such as tablet plus smartphone are increasing. Finding ways to profit from the flood of mobile technology will be a top priority for SMBs... More about mobile
2. Virtual Workforce
Tools like Microsoft's Office 365 Small Business and Lync video conferencing make collaboration from anywhere easier than ever before. Concerns about the economy and healthcare will expand the reliance on virtual employees…
3. Less Hardware
Today's technology requires less hardware to be purchased by customers. Modern multi-function devices combine phone, computer, scanner, camera, camcorder, radio, TV, Remote, PDA, MP3 player, GPS, fitness gadget, game platform, voice recorder, mobile hotspot, flashlight, watch and more. The trend is increasing the speed and ease of new product adoption…
4. Outsourced IT
More companies will engage Outsourced IT partners to cut costs and focus more time and attention on growing the business. Savvy outsourced IT providers double as business consultants who help companies identify technology-driven revenue growth opportunities…
Additional Resources:
How to Use Data Security as a Small Business Competitive Advantage
6 Technology Options to Improve Service and Enable Growth for SMB Retailers
About eMazzanti Technologies
eMazzanti is your portal to epic Microsoft technologies and partners. Our free-range, grass-fed engineers love it, live it and share it warp speed, 24x7. Transform your high-growth enterprise with amazing network, cloud and mobile solutions to slay real life business opportunities.
Get outsourced IT everything from eMazzanti, a Microsoft 2012 and 2013 Partner of the Year, 5X WatchGuard Partner of the Year, and 5X Inc 5000 over-achiever. Contact: Carl Mazzanti 201-360-4400 or emazzanti.net Twitter: @emazzanti Facebook: Facebook.com/emazzantitechnologies
Download the free article: How to Select an IT Provider here.