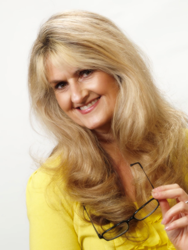 Plethora of tools help victims of abuse recover so life, relationships and careers can be fully successful and enjoyable.
Los Angeles, CA (PRWEB) December 04, 2014
Abuse Recovery using scientific tools of modern psychology and the spiritual tools of Rosicrucian metaphysics is presented by Dr. Carol Francis on Freedom for All Radio show on December 19 and podcast thereafter on this link.
About Abuse Recovery Program with Dr. Carol Francis
"Impact of abuse stretches from depleted self-esteem, extreme confusion about life in all dimensions and compromised relationships and successes. Abusive moments are experienced as if these abusers reach out of the past and continue to choke the abused with sudden intrusive memories or insidious horrible false beliefs. So many therapies address these experiences available to those abused such as Cognitive Behavioral Therapy, Biofeedback, HeartMath Confluence, Dialectical Behavioral Therapy, EMDR, EFT, Positive Psychology, Mindfulness, Hypnotherapy and those therapies helping with relationship work. These modern tools also dovetails with complex and very useful tools discovered in old schools of personal/spiritual transformation as found in the Rosicrucian philosophy. Modern psychology and metaphysical spiritual schools combined have much to offer anyone suffering abuse. Relief from abuse has so many approaches, no individual needs to feel hopeless these days," explains expert Dr. Carol Francis, Clinical Psychologist.
About Freedom for All Radio Guest, Dr. Carol Francis
As a Clinical Psychologist, Hypnotherapist and psychotherapist working with abuse victims for over 38 years, Dr. Carol Francis fully wishes to create a deep sense of freedom and optimism. She contends that being abused in the past does not need to erase living freely and successfully happy moving forward. "Loving relationships, self-esteem, even career success need not be comprised by having abusive entanglements with psychopaths, sociopaths, rapists, narcissists, or reckless horrible events which can not be erased," declares Dr. Carol Francis. Having worked with thousands of abuse victims since mid 70's, Dr. Carol Francis has witnessed the scientific, psychotherapeutic and spiritual tools which help individuals recover and move forward. She practices in Los Angeles Beach Cities area including Manhattan Beach, Redondo Beach, Rancho Palos Verdes, Torrance and San Pedro in California and can be reached at drcarolfrancis.com. Dr. Carol Francis has authored over ten books with two pertinent to today's topic: "Evolving Women's Consciousness: Dialogues with 21st Century Women" and "Re-Uniting Soldiers with Families," both available through drcarolfrancis.com.
About the Radio Show Freedom for All Radio:
Freedom for All Radio show hosts Jim and Jennifer promote topics and guests who provide paths to personal freedom including politicians, authors, scientists, and advocates around the world. "Are you free? Where are you enslaved, stifled, unfree? What creates a state of freedom in your life? What can you do about it? We will discuss it here," Jim and Jennifer explain. Freedom for All Radio show is podcasted at BlogTalkRadio.com/freedomforall with future programming including: Fridays Dec 5th with Gavin Seim, Dec 12th with Marney Makridakis and Dec 19th with with Dr. Carol Francis.