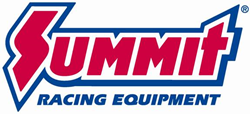 Tallmadge, OH (PRWEB) December 05, 2014
QA1's Stocker Star shocks are a great alternative to expensive racing shocks, and a nice upgrade for street-driven cars as well. The shocks feature double-lip seals to eliminate piston drag on the seals and keep out dirt, and are designed to use OEM-style mounts to fit most factory-type chassis. Chrome or zinc plated mounting hardware is included.
Stocker Star Adjustable Aluminum Shocks
These nitrogen gas-charged shocks feature deflective-disc valving and have 18 levels of damping that can be selected at the twist of a knob with the shocks in place on the vehicle. Stocker Stars have one-piece, forged, machined-aluminum bodies, and each shock is dyno-tested for consistency.
Stocker Star NA Aluminum Shocks
QA1's Stocker Star NA aluminum shocks are twin-tube, non-adjustable shocks that are ideal for smooth, slick track surfaces and open wheel cars and feature superior valving response and consistency. Unlike parts store shocks, the Stocker Star NAs can be serviced, revalved, and rebuilt.
Stocker Star R-Series Aluminum Shocks
The R-Series shocks are designed for drag racing. The twin-tube shocks feature fixed, firm compression with a wide range of rebound adjustments for front end of drag-racing applications. Each shock is dyno-tested for maximum weight transfer.
Economy Stocker Star Steel Shocks
These are heavy-duty, non-adjustable shocks that will fit most any track's shock rules. They feature a twin-tube design with a foam cell to reduce fade.
SEE ALL QA1 STOCKER STAR SHOCKS AT SUMMIT RACING
Summit Racing Equipment
http://www.SummitRacing.com
1-800-230-3030