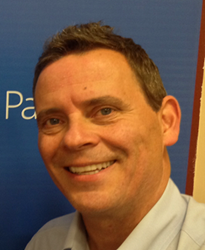 I will provide leaders with the tools they need to build advantageous social media relationships with students, prospects, graduates and influencers
(Andover, MA) (PRWEB) December 04, 2014
Andy Kelley, president of Effective Student Marketing, recently announced plans to offer his marketing expertise in a series of regularly occurring articles for Career Education Review. The journal, published continuously since 1926, provides education leaders with in-depth information they can use to remain competitive in today's education arena. Kelley says he plans to offer school leaders advice on how they can use social media to fulfill their overall missions, promote their programs, and attract new students, while developing long-lasting relationships with current students, graduates and the community at large.
"Using current research, case studies, best practices, and refined methodologies, I will provide leaders with the tools they need to build advantageous social media relationships with students, prospects, graduates and influencers," wrote Kelley.
In the first article, he builds a strong foundation as to the merits of social media as a marketing and recruitment tool and explains why schools should use it to create online communities that reach current, past and future students.
Noting that some 98 percent of 18 to 24-year-olds are on social media, Kelley stresses the need for schools to be present where their students are. However, he points out that school leaders cannot rely on a single social media platform to net the results they desire because the landscape is continually shifting.
"Social media may be a moving marketing target," wrote Kelley, "but it is one that schools must hone in on if they want to remain a relevant presence in the lives of their students, graduates and future students."
Among the topics Kelley says he will cover in the coming months are how to:

Set identifiable and measurable goals for social media campaigns
Choose the correct social media channel for a school's target demographic
Create engaging and informative content about which graduates, students and futures students will care
Measure and track the results of social media efforts
Kelley says that social media can be an invaluable marketing tool, but only if it is used to its full potential. In the months to come, he says he intends to guide school leaders on how best to harness the power of social media so that their efforts resonate with students, graduates, influencers, prospects and the community at large.
According to Kelley, "Social media relationships can develop into long-lasting and personally interactive real relationships that enhance a school's reputation, its brand and its good-standing as an institution."
To download a copy of the article, Developing Social Media Relationships with Prospective Students: Let's start now, visit the Effective Student Marketing website now.
About Effective Student Marketing:
Effective Student Marketing specializes in integrated digital marketing strategies that bring together social media marketing, pay-per-click advertising, and content creation to help institutions of higher education engage with prospects, students, and graduates at all stages of the student life cycle to achieve their student enrollment and retention goals. Andy Kelley founded the company in 2004 and he and his team have a "we'll figure it out" philosophy that combines creativity and technology to stay on top of the latest tactics and trends in the online marketing industry for higher education. You can find more information about their services at effectivestudentmarketing.com.