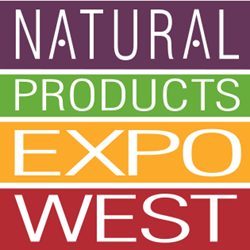 Visit the Biddiscombe booth #33 at the Marriott Fresh Ideas Organic Marketplace on March 5th or booth 6050 at Expo West in the Anaheim Convention Center Ballroom on March 6th, 7th and 8th.
Saint Petersburg, FL (PRWEB) December 09, 2014
Biddiscombe International is launching a new organic initiative, including a certified organic skin care and sunless tanning product line. The first step in the initiative is to revert the company name back to Biddiscombe Labs. "It clarifies what we do as a company," stated president, John Melville. "When personal care product marketers search for contract cosmetic formulators and manufacturers for their product lines, they are highly attuned to the word 'lab.' The company previously produced under the name Biddiscombe Labs years ago, so it is a returning to our roots."
Biddiscombe Labs will also be exhibiting at the Natural Products Expo West show in Anaheim, California from March 5 through March 8 next year. As one of the few skin care manufacturers who are a certified organic production facility by USDA-National Organic Program standards, Biddiscombe is included in a special showcase of organic suppliers called "Fresh Ideas Organic Marketplace."
The innovative pre-show Fresh Ideas outdoor event combines the lively appeal of a traditional farmers' market with the business-building power of an industry trade show. Thousands of Natural Products Expo West/Engredea retailers and manufacturers will explore the marketplace as the kick-off event to the world's largest natural, organic and healthy products event. The Fresh Ideas Organic Marketplace features just under 100 invite-only organic suppliers, including Biddiscombe, in a white tent adjacent the Anaheim Marriott hotel from 12:30pm to 5:30pm on Thursday, March 5th.
The Natural Products Expo West show will draw over 60,000 attendees to the Anaheim Convention Center, Arena and adjacent Hilton Hotel conference rooms the following three days, March 6, 7 and 8. While the natural and organic product show traditionally has been geared toward food and nutraceuticals, the demand for consumer skin care and personal care products has accelerated in recent years.
In 2002 the USDA launched the National Organic Program outlining the parameters for organic farming, food and handling. Manufacturers of consumer cosmetics, skin care and personal care product have had to seek organic certification elsewhere. As European standards for imported products are notoriously stringent, many manufacturers have adopted those standards. They project that when the FDA updates cosmetics regulations, they will most likely adopt many of the same parameters. EcoCert, a French certifier of natural and organic products has become one of the leading entities recognized for Cosmetic certification. Biddiscombe earned its EcoCert license in 2012 for its portfolio of European clients.
Biddiscombe Labs has provided contract manufacturing services for entrepreneurs for over 30 years and is a certified organic manufacturing facility by both the USDA-NOP as well as the European EcoCert standards. Based in Saint Petersburg, Florida, Biddiscombe partners with companies who require reliable, responsive supply while growing their distribution channels. Planet Beach franchise spas and Shark Tank winner Nardos Naturals are among the many Biddiscombe relationships that have culminated in success.