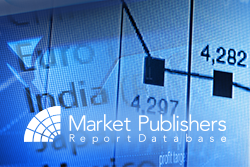 London, UK (PRWEB) December 05, 2014
Market Publishers Ltd is delighted to announce that cutting-edge research reports, covering various drugs markets in China, worked out by AMID Co., LLC have been recently added to its catalogue.
Blood Disease Drugs Markets in China. The demand for blood disease drugs in China grew at a rapid pace in the past 10 years, and it is poised to see further growth in the years to come. The Chinese economy shows high growth rates, stimulated by the capital investments growth along with the increased output, consumption, export and import volumes. The report unveils unique data on the blood disease drugs market scenario in China, discusses the historical background and contains the market projections till 2018 and 2023. Besides, the report examines the blood disease drugs production, demand and sales volumes. The major producers and the key market drivers are covered, too.
Hypertension Drugs Markets in China. The Chinese hypertension drugs market witnessed an increase in terms of demand over the last years. In the future years, the hypertension drugs production and demand will continue rising. The cutting-edge report gives a detailed investigation of the hypertension drugs market in China and analyzes the industry structure, and also overviews the key marketing channels. It examines the latest technology developments and profiles key hypertension drugs producers as well as unveils details on producers' sales volumes and market shares. The study offers drugs classification and includes demand, supply and consumption statistics. In addition, the future prospects of the Chinese hypertension drugs market are discussed.
Mental Illness Drugs Markets in China. The Chinese market for mental illness drugs was on an upward trend in the last decade. Moreover, the growth of the mental illness drugs demand and production are predicted to be registered in China in the next decade. The economy in China is rising at a fast pace now, given the increasing industrial output volumes, capital investments and consumption. The new study offers an insightful review of the mental illness drugs market in China, overviews the business environment in the country, includes data on the foreign trade, investments and taxes. Moreover, it contains information on the market size, growth drivers, sales volumes and technological developments. Key firms are profiled.
Osteoporosis Drugs Markets in China. The osteoporosis drugs demand in China was rising through the last decade. The demand and production of osteoporosis drugs are set to rise in the upcoming years, too. The report thoroughly analyzes the osteoporosis drugs market landscape in China and uncovers main details on the industry performance historical, current and forecast (till 2023). It also examines the main market players, touches upon the market drivers and overviews the latest developments within the industry. The report is also enriched with facts on the osteoporosis drugs supply, demand and trade volumes.
More market research studies by the publisher can be found at AMID page.