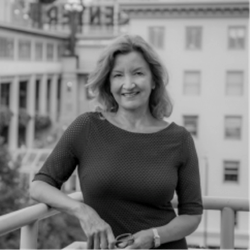 Seattle, WA (PRWEB) December 03, 2014
The Haute Living Real Estate Network (HLRN) of HauteResidence.com is proud to recognize Moira Holley as a prominent real estate professional in Seattle, WA. HLRN unites a distinguished collective of leading real estate agents and brokers, highlighting the most extravagant properties in leading markets around the globe for affluent buyers, sellers and real estate enthusiasts.
About Haute Living Real Estate Network (HLRN):
Haute Living Real Estate Network (HLRN) of Hauteresidence.com offers readers the most prominent directory of experienced realtors, brokers and luxury listings, and HLRN has grown to be the number one source for real estate news, residential developments, celebrity real estate news and more. Seeking an experienced interior designer? HauteResidence.com is also home to Haute Design Network (HDN), a collective of celebrated interior designers that will help you decorate your new home or stage an active listing. Access all of this information and more by visiting: http://www.hauteresidence.com.
About Moira Holley:
Ranked among the top 1% of the Northwest's most successful luxury real-estate specialists, Moira is a "Top Producer" within the firm. She is consistently rated #1 by Trendgrafix, the industry's leading sales tracking authority.
Startup success stories, Fortune 50 executives and discerning city professionals rely on Moira's knowledge, tenacity and advice when they select the country retreat, waterfront estate, in-city house, condominium or loft providing them with the perfect Northwest abode.
Clients frequently ask for Moira's insights about the challenges and opportunities of investing in today's dynamic real estate market. Regarded by local and national media as an expert on trends within the luxury real-estate sector, Moira has generated national media coverage for many of her clients in premier luxury lifestyle and real estate publications.
Moira's singular and exceptional knowledge of specialized properties has created thousands of successful outcomes for both buyers and sellers of luxury residences. For Moira and her clients, Northwest Living means having the opportunity to embrace your spontaneity and expressing it—at any moment, any day, anytime.
To learn more, visit Moira Holley's Haute Residence profile.