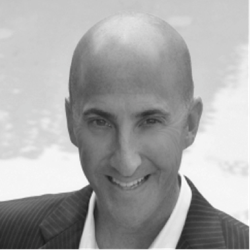 Pacific Palisades, CA (PRWEB) December 09, 2014
The Haute Living Real Estate Network (HLRN) of Hauteresidence.com is proud to recognize Anthony Marguleas as a prominent real estate professional and the network's newest partner. HLRN unites a distinguished collective of leading real estate agents and brokers, highlighting the most extravagant properties in leading markets around the globe for affluent buyers, sellers and real estate enthusiasts.
About Haute Living Real Estate Network (HLRN):
Haute Living Real Estate Network (HLRN) of Hauteresidence.com offers readers the most prominent directory of experienced realtors, brokers and luxury listings, and HLRN has grown to be the number one source for real estate news, residential developments, celebrity real estate news and more. Seeking an experienced interior designer? Hauteresidence.com is also home to Haute Design Network (HDN), a collective of celebrated interior designers that will help you decorate your new home or stage an active listing. Access all of this information and more by visiting: http://www.hauteresidence.com/
About Anthony Marguleas:
Anthony Marguleas is the owner of Amalfi Estates, one of Los Angeles' leading independent real estate companies, providing exclusive representation to both buyers and sellers. Founded in 1995, the company is headquartered in Pacific Palisades.
Marguleas is a true entrepreneur who has created successful businesses through perseverance, hard work, and an unshakeable belief in the right of all clients to be well informed. He believes that every buyer and seller should receive the best possible information and advice in order to make one of the most important decisions affecting their lives.
He has individually sold over $600 million in properties, and was recently selected by The Wall Street Journal as one of the top 250 agents in the country out of one million agents. His award-winning approach to service has been profiled on ABC News and the Fine Living Network, as well as in The Wall Street Journal, Consumer Reports, and the Los Angeles Times. He has been a Real Estate columnist for local newspapers and has published 150 articles, writing on such topics as real estate negotiating, financing, and home improvement. Since 2004 Marguleas has guest lectured for UCLA's real estate principles class, and he co-authored the book California Real Estate Client Strategies.
Marguleas has a bachelor's degree in business administration from the University of California, Riverside, where he received the Outstanding Alumnus Award. He is an active member in six real estate organizations, including the State and National Association of Realtors, and holds several professional designations, including Certified Luxury Home Marketing Specialist. He is also an expert negotiator, having completed the highly respected KARASS seminars negotiating course.
A former vice president of the Pacific Palisades Chamber of Commerce, he is also active with the Lili Claire Foundation, aiding children with genetic abnormalities.
Anthony resides in Pacific Palisades with his wife, Sue, and their four children.
To learn more, visit Anthony Marguleas' Haute Residence profile.