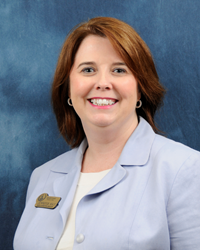 Naples, FL (PRWEB) December 04, 2014
Quail Creek Country Club is pleased to announce that Jennifer P. May has been named Director of Membership and Marketing. May, previously on staff as digital marketing administrator, was promoted from within the club.
"We're very excited to have Jennifer step into this new role," said Ted Monty, the club's managing director. He added, "Her combination of marketing skills and passion for our club will serve us perfectly in our membership recruitment and retention efforts."
May, originally from Baltimore, Md., has a background in marketing and communications with emphases in writing and digital marketing. She has worked in a variety of industries including commercial real estate, dotcom, non‐profits and aerospace engineering.
About Quail Creek Country Club
Quail Creek Country Club is the premier, private, member‐owned country club in Naples, Fla. Featuring two newly renovated Arthur Hills designed golf courses, a comprehensive tennis program, beautiful fitness and spa facilities, fine and casual dining in beautiful venues, and a bustling social program, Quail Creek Country Club delivers the true country club experience. Membership is open to individuals who reside both inside and outside of the community. In fact, 70 percent of members do not live on campus. Quail Creek Country Club is a traditional club with traditional values, a warm and friendly atmosphere, and superior staff.