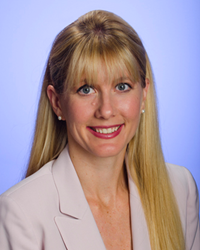 We're excited to bring something so timely and relevant
Austin, Texas (PRWEB) December 04, 2014
NAU's Roueche Graduate Center (http://www.national.edu) recently received Department of Education approval to offer four new concentration areas for their MBA and Masters of Management (MM) programs. The university announced E-marketing as the third concentration to be introduced in early 2015 (in addition to Operations and Configuration Management and Information Technology Management). The new curriculum is designed to train future managers for careers in the rapidly growing world of digital marketing and E-commerce.
E-marketing professionals use the internet and digital media, including mobile technology which currently includes over 1 billion users worldwide, to deliver a message about their products and services to target customers. Graduates of the E-marketing concentration can pursue careers in E-commerce, digital marketing, and social media marketing. According to ONET Online (http://www.onetonline.org) positions in the field of e-marketing, such as internet marketing specialists and e-commerce marketing managers, have bright outlooks with strong job growth and high median salaries.
"We're excited to bring something so timely and relevant to our students. E-marketing is a field that values creativity, as well as knowledge and problem solving skills; I think our students could really flourish in that kind of environment. Businesses are actively searching for employees with expertise in E-marketing, and we're providing our students with the skills and techniques to be successful leaders in this field," said Dr. Noonan-Terry, Vice President and Dean.
National American University's business masters' degrees are offered online, making courses accessible to students around the globe. The curriculum in the E-marketing curriculum includes coursework in search engine optimization and search engine marketing (SEO/SEM), social media marketing, and E-commerce. Marketing over mobile devices is also a focus.
Other new concentrations launching in 2015 include: Operations and Configuration Management, Information Technology Management, and Process and Project Management.
For more information about NAU's MM or MBA in E-marketing concentration, contact graduateadmissions(at)national(dot)edu or call 877-398-0118.
About the Roueche Graduate Center at National American University
The Roueche Graduate Center at National American University in Austin, Texas offers a range of graduate business programs, a Doctorate of Education in Community College Leadership, and executive education programs for innovation and high-growth industries.