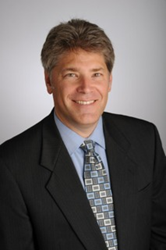 Taxpayers should not rely on Congress to approve tax extenders, but they should be ready to act.
Plymouth, MI (PRWEB) December 04, 2014
For federal taxpayers hoping to maximize their deductions for 2014, it's time to play the annual waiting game. Will Congress elect to extend the tax breaks that expired last year? There's no guarantee, says Wayne Titus, CPA, PFS, AIFA®, a fee-only fiduciary adviser, who recommends developing year-end tax strategies now. "Taxpayers should not rely on Congress to approve tax extenders, but they should be ready to act if those extensions come through at the last minute," says Titus. "In the meantime," he adds, "people should work within the existing laws to minimize their tax impact."
For example, Titus advises taxpayers to take the time now to calculate whether they will be forced to pay the alternative minimum tax, or AMT. Originally, the AMT was supposed to prevent high-income individuals from using special tax breaks to pay little or no tax, but over time, the AMT has also affected taxpayers with significant passive income or Schedule A deductions. "Smart taxpayers who know they will have to pay the AMT for 2014 should be accelerating other forms of income before the end of the year," says Titus. "For those who have to pay the AMT otherwise, it makes sense to accelerate income and pay regular tax instead," he says.
Titus suggests three tax-planning options for those facing the AMT this year:
1. Consider converting traditional IRA options to Roth IRA assets. While the conversion would trigger the tax now, it could eliminate or reduce the additional AMT, says Titus, positioning the future ordinary income assets as non-taxable assets that will grow tax-deferred and be non-taxable upon withdrawal.
2. Consider triggering stock options. Triggering these options now accelerates ordinary income and helps taxpayers avoid paying AMT, according to Titus.
3. Retired taxpayers should consider liquidating larger IRA distributions. Accelerating IRA distributions creates ordinary income, says Titus, which may move the taxpayer out of the AMT calculation.
Titus reminds that every situation is different, and taxpayers who aren't comfortable making their own calculations should seek the help of a qualified financial or tax adviser. "Individuals, families and businesses have a variety of options this time of year to lower their taxes, ranging from charitable deductions to deferring income or to paying ahead on mortgages and college costs," he says. The key, he adds, is not to wait until the end of December to make a plan.
About AMDG Financial
AMDG Financial (http://www.amdgservices.com) is a fee-only fiduciary registered investment adviser (RIA) in Plymouth, Michigan. The firm manages approximately $75 million in assets for clients. AMDG Financial was one of the first 10 firms globally to be certified by the Centre for Fiduciary Excellence (http://www.cefex.org) as following global best practices for investment adviser fiduciaries. The company's credo is, "From financial wisdom, better stewardship."