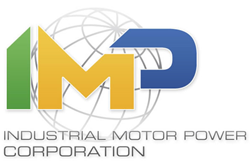 (PRWEB) December 04, 2014
Industrial Motor Power Corporation announced today that IMP, and its three subsidiary companies IMP Latin America, Custom Power Solutions, and Rental Power Solutions is attending the 2014 Power Gen International show December 9 -11 (http://www.impcorporation.com/power-gen-2014).
IMP is one of the largest independent suppliers of new, surplus, and used power equipment in the world. The company specializes in providing diesel, natural gas, and turbine power equipment worldwide. Operating in the power generation market for more than 30 years IMP is both an inventory owner and supply chain manager of generators, engines, and accessories.
Power Gen International is an annual conference providing comprehensive coverage of the trends, technologies and issues facing the power generation sector. The yearly show displays products and services from more than 1,400 exhibitors and has more than 22,000 attendees.
Please visit http://www.impcorporation.com/resources/news for more information, news and related data about IMP. If you have further questions, please direct inquiries via email to the public relations department at marketing(at)impcorporation(dot)com, or contact us directly by telephone at (323) 268-3380.