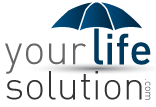 Clearwater, FL (PRWEB) December 05, 2014
YourLifeSolution.com, a service which allows consumers to view life insurance rates instantly online, is today announcing their plans to begin offering a similar service for commercial insurance in 2015. According to YourLifeSolution.com, the service will largely be for the benefit of businesses in Illinois and Florida. "Without a doubt, commercial insurance is more profitable per client, but also a much larger amount of legwork. I have the ability to shop and source the coverage and there appears to be a large market I could tap into as well in the Clearwater area," said Eric Smith, the founder and independent life insurance agent of YourLifeSolution.com.
YourLifeSolution.com intends to unveil their commercial insurance comparison service in February to primarily the community of Clearwater, Florida.
YourLifeSolution.com encourages all healthy owners of permanent life insurance policies to contact them to see what options are available. Eric Smith can be reached directly at 888.374.2764 or via the contact form on YourLifeSolution.com. Consumers seeking instant life insurance quotes can find them at YourLifeSolution.com as well.