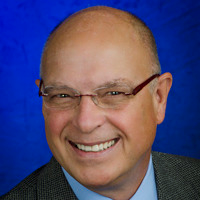 Scottsdale, AZ (PRWEB) December 10, 2014
Over the years, the impact neuroscience has had in understanding the human brain is immense, and now several academic scholars are pointing to brain science as a source for better understanding concepts surrounding mental health counseling.
In the article, "Neurocounseling: Bridging Brain and Behavior," appearing in the December 2014 edition of Counseling Today, several academic scholars contend a need exists for neuroscience-specific clinical tools that can directly inform and enhance counselors' ability to assess and treat clients.
In addition, the study's four authors describe a neurocounseling-based model that can provide an objective and scientific basis for mental health work that is technically sound and offers a more humanistic approach for greater overall cognition.
"This new, brainwave-based approach better shapes our understanding of human behavior, while enhancing the overall counselor-client relationship," said co-author Ron Bonnstetter, Ph.D., Target Training International, Ltd. senior vice president of research and development. "These science-based solutions can be applied in fields as diverse as the assessment of emotional distress to maladaptive behavior."
In addition to Bonnstetter, Thomas Collura, Ph.D.; Carlos P. Zalaquett, Ph.D., LMHC; and Seria J. Chatters, Ph.D., were co-authors on the study.
Counseling Today, a website and monthly magazine published by the American Counseling Association, serves as a resource in better understanding the world of professional counseling through effective techniques/strategies; federal/state regulation; developments within the profession; and counselor wellness and counseling resources.
To to read the Counseling Today study in full and discover more information about the connection between neuroscience and mental health counseling, please click here.